Kris Jenner's relationship with Caitlyn Jenner may have soured after her 67-year-old ex, who made her debut as a woman on the cover of Vanity Fair magazine back in June 2015, released her tell-all book The Secrets Of My Life, but she still has some fond memories of the early years of their marriage.
During a recent appearance on Janet Mock's 'Never Before' podcast, the 61-year-old momager revealed how she built the Kardashian empire and created a successful career for Caitlyn, formerly known as Bruce Jenner.
"When I met and married Bruce Jenner, I became his manager instantly because he didn't have a lot going on. I saw this incredible potential, and he wasn't doing anything," she said.
"Nobody was booking him for speeches. Nobody was sending him out on the road. I thought, 'Wow. You should be this incredible public speaker.' I just figured it out to that point."
The mother-of-six said that before she intervened and helped Caitlyn parlay her Olympic success into a successful media career she had little to no money to her name.
"I told my assistant, Lisa, 'OK, listen. We have the greatest guy here. He really knows his craft. He is really good at what he does, but he doesn't have anybody doing anything for him. He doesn't have a lot going on. He has $200 in the bank. What are we going to do?'" she recalled.
The couple tied the knot in April 1991, just one month after her divorce from Robert Kardashian was finalised.
Jenner insists that she was always spurred by love and didn't care that Caitlyn was struggling financially. "I fell in love with him, 150 percent. I've always looked at things like, 'We're just going to figure this out.'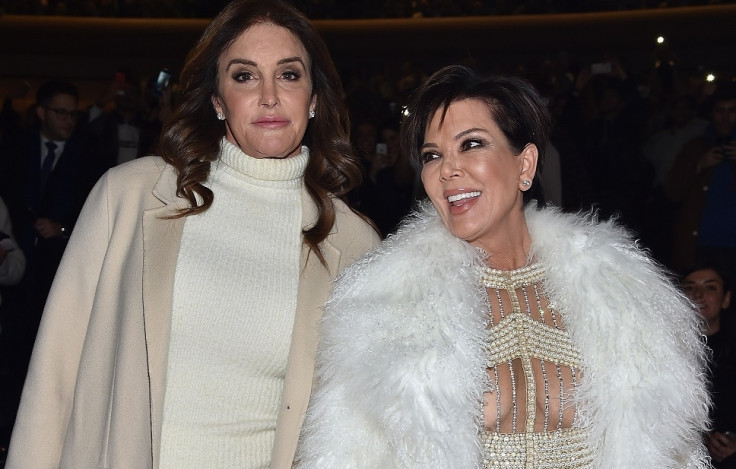 "I don't stop and think about, 'What's the plan here?' I just went for it. I realized after we got married and I had a limited amount of money, and I said, 'We're going to move into this house. We're going to work hard.'"
Although she never studied business, Jenner said that she learned a lot from her first husband and father of four of her children, Robert Kardashian. "I was watching my husband be the biggest kick-ass attorney that I'd ever seen. I was so proud of him doing that. I learned a lot along the way."
Jenner and Caitlyn's highly publicised fallout was triggered by Caitlyn's claims that the Kardashian matriarch was always aware of her then husband's gender confusion, something Jenner denies.
During an appearance on BBC's Victoria Derbyshire programme in May, Caitlyn admitted that she may have "downplayed" her desires and instead "invested in the marriage and more children and for the next 26 years I carpooled."