Kim Kardashian has revealed that the robbers who held her at gunpoint during a Paris robbery had targeted her once before.
In October 2016, the Keeping up with the Kardashians star was robbed at gunpoint in her luxury apartment in the French capital. Five masked men stormed their way into her bedroom. The assailants made off with $11m (£8.5m) worth of jewellery, including her wedding ring.
In a clip from a forthcoming episode of Keeping Up With the Kardashians, the reality star reveals to her mother the shocking findings of an eight-hour-long testimony with a French judge in New York City.
"They attempted to rob me the last time I was in Paris but my husband was with me," Kim reveals.
"It's really interesting to see what their side of the story is and to hear the background information about how they had been following me."
It emerged that before the October heist in which masked gunmen bound and gagged the mother-of-two as they ransacked her apartment, the robbers had hatched an earlier plot to target Kim in June when she was in the French capital with her husband, Kanye West.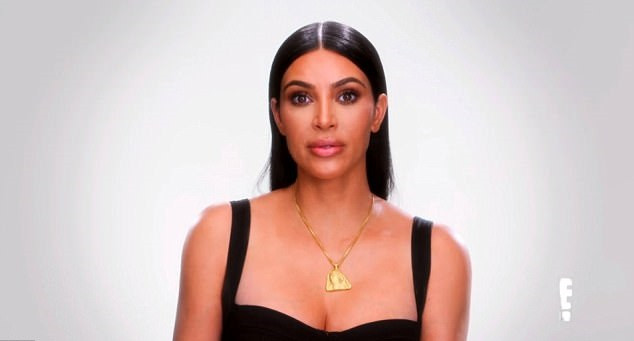 Kanye also accompanied his wife to Paris on 29 September but returned to the US for a concert. The robbers followed Kim by blending in with fans and paparazzi. While Kendall and Kourtney went to a club, taking their bodyguard with them, they forced their way into the No Address hotel knowing Kim was all alone.
During the affidavit the 36-year-old was shown photos of all of the men involved with the heist, one of whom admitted to being inside the hotel room with Kim.
In January, 17 arrests were made in connection with the heist. Ten people have been charged so far. Charges filed against the suspects include armed robbery in an organised gang, kidnapping and criminal association, handling stolen goods and criminal association.
Following claims that the robbery was an inside job, the star said the incident has left her unable to trust people. "I can live my life, but just on edge," she said.