Caitlyn Jenner has finally made her anticipated debut on the cover of Vanity Fair magazine.
In the photo shoot taken by famed photographer Annie Leibovitz, the 65-year-old can be seen wearing a cream corseted bodysuit along with the headline "Call Me Caitlyn" announcing her identity.
Jenner's model daughter Kendall Jenner has spoken out in support, tweeting:
Khloe Kardashian, the former sport star's stepdaughter, also posted on Instagram:
In her interview with Vanity Fair reporter Buzz Bissinger, Jenner explains why she decided to transition from male to female in the later years of her life.
She said: "If I was lying on my deathbed and I had kept this secret and never ever did anything about it, I would be lying there saying: 'You just blew your entire life.'"
In a behind-the-scenes video from the Vanity Fair shoot, the Keeping Up With The Kardashians star says she is finally "free" after debuting as Caitlyn publicly for the first time.
The reality star explained: "Bruce always had to tell a lie. He was always living that lie every day, he always had a secret from morning until night. Caitlyn doesn't have any secrets. As soon as the Vanity Fair cover comes out, I'm free."
Referring to her legendary triumph at the 1976 Olympic Games, Jenner continued: "I was probably at the games because I was running away from a lot of things. I'm very, very proud of the accomplishments. I don't want to diminish that accomplishment. The last few days of doing this shoot was about my life and who I am as a person."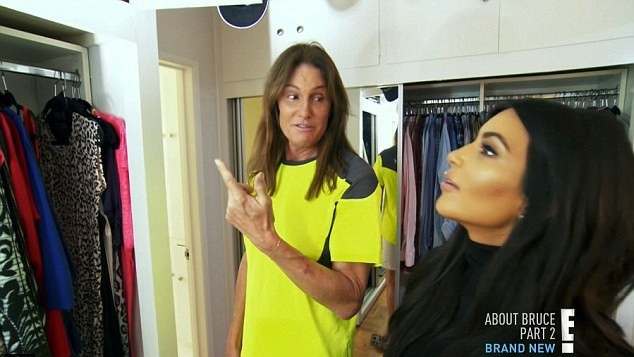 She added: "It's not about the fanfare, it's not about people cheering in the stadium. It's not about going down the street and everyone giving you that, 'atta boy Bruce pat on the back'. This is about your life."
The former athlete first announced the planned transition from male to female during a Diane Sawyer interview in April. The reactions of her family, including stepdaughter Kim Kardashian and daughter Kylie Jenner, were revealed in a two-part E! special titled About Bruce.
Watch the behind the scenes of Caitlyn Jenner's Vanity Fair photo shoot: