Lady Gaga songwriting drama with Jennifer Lopez exposed in leaked text messages
Drama revealed in lawsuit after Gaga was sued by unknown songwriter Rebecca Francescatti over Judas.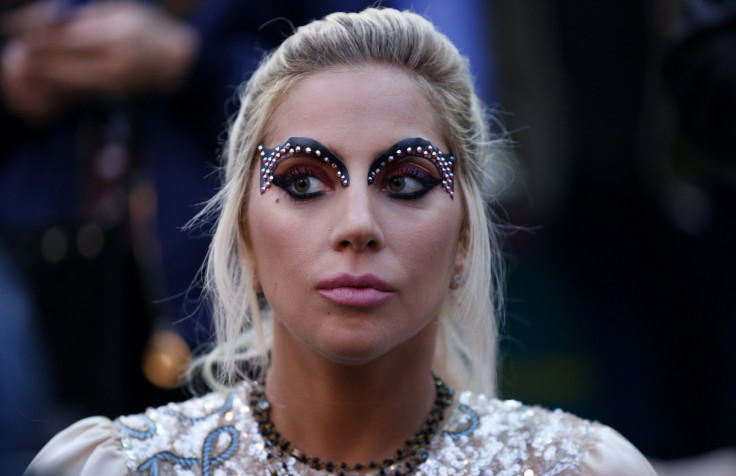 Lady Gaga demanded a writing credit for a Jennifer Lopez song which she did not warrant, according damning leaked text messages. Two months ago, the Born This Way hitmaker finally settled a six-year copyright lawsuit with relatively unknown musician, Rebecca Francescatti, who accused Gaga of being a ruthless artist willing to protect her reputation by any means necessary.
In 2011, Francescatti, 43, filed a lawsuit claiming her own 1999 song Juda was ripped off for Gaga's hit single Judas. Illinois district judge Marvin Aspen initially ruled in Gaga's favour claiming the two songs did not sound similar but Francescatti later appealed before settling out of court.
Court documents released by the Daily Mail reveal how Gaga, 31, heard Lopez's Love? album song Invading My Mind and thought it bore striking similarities to Judas. Both tracks were produced by RedOne, who Gaga texted several times to demand she receive both a songwriting and production credit to avoid accusations of being a "copycat" or "unoriginal".
Legal documents reveal that Gaga, real name Stefani Germanotta, said she penned Judas following her split from entrepreneur Speedy in May 2010, explaining: "He's the betrayer of all things, you know, because Judas is the biblical betrayer of all things."
In one text message dated 17 March 2010, Gaga writes to RedOne: "We need to update Judas beat..it sounds to much like Jlo 'invading'... redone!!!! We have a big problem [sic]."
Several hours later, the Poker Face singer added in another string of messages: "Red.. It is exactly like judas I can hear that the same midi was used and moved around. U have to change the track for her..even the FORMAT is the same ...., And its on perezhilton.com as a leak. And peeople [sic] will say I stole from jlo! I love judas SO MUCH but I can't look like a copycat of JLO!!!!"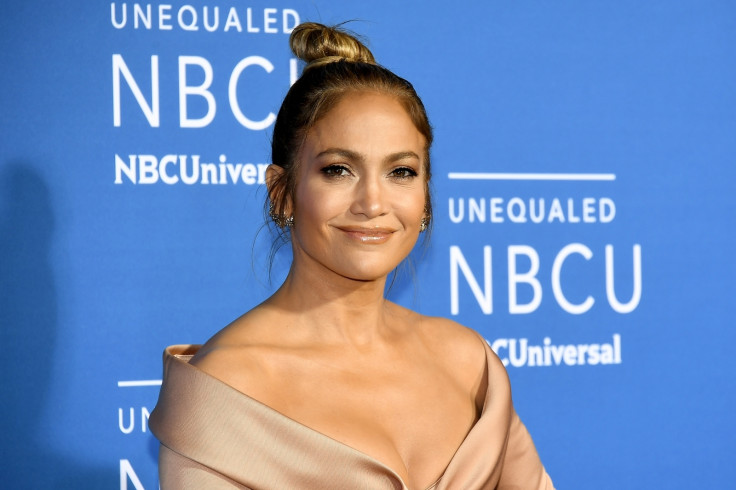 Gaga continued: "I am very concerned about this JLo thing. Iʹm afraid you and I are gonna look bad. What if people say Iʹm unoriginal because of this?"
"I am so afraid. I played it for a few more people They were worried. Maybe if u gave me credit on both songs it would avoid comparison? .... Iʹm very concerned I will get accused of being unoriginal. But if u credit me on both records ..oneee for production, one for writing it will certainly help w the comparisons. [sic]"
RedOne eventually replied: "Embrace!!!! It ONLY will make you look credible and masssssive!!!! .... Trust me."
Gaga then requests: "IF and only IF u give me production credit on invading my mind, ill give [her Hypnotico record] Because this was if anyone notices similarities, I can say 'I worked on that record [with RedOne]'."
RedOne replied: "Of course."
Listen to Lady Gaga's Judas:
Gaga then concluded: "Ok. I don't think I will do, duet, but I will give her the record if u SWEAR to give me the deserved credit on invading my mind."
Not long after the text exchange, RedOne tweeted: "For those who don't know, @ladygaga Produced/Wrote with me TWO records for @JLo, 'Invading my Mind' and another one coming SOOON!!! OMG!!!"
Lopez, 48, was previously unaware that Gaga had any involvement with her Love? album. However when the news was made public, Lopez told Access Hollywood at the time: "I didn't [get to meet Gaga] and I wish I could have. RedOne, who collaborates with her on a lot of her music, worked with me on this album.
"He played me different ideas and different things and one of the ones that I responded to, actually a couple of them, he was like: 'Just so you know, I worked with Lady Gaga writing those. And I was like: 'Really? Is it OK if I do them and make them my own?' and he was like, 'Absolutely'. So I kind of lucked out."
Listen to Jennifer Lopez's Invading My Mind:
In the lawsuit, Francescatti's lawyer William Niro states: "It is undisputed that the alleged creators of Judas [...] worked together to prevent the public from drawing any comparisons between Judas and a song entitled Invading My Mind performed and recorded by Jennifer Lopez shortly before the release of Judas in April 2011.
"The [texts] between Germanotta and Red One are revealing and informative. This exchange between Red One and Germanotta took place about one month before the public release of Judas. RedOne and Germanotta lied to cover up the use of substantially similar music in two songs, Judas and Invading My Mind."
Judas, which features on Gaga's Born This Way album, peaked at number 10 on the US Billboard Hot 100 chart and number eight in the UK.
© Copyright IBTimes 2023. All rights reserved.