Ku Klux Klan Imperial Wizard endorses Donald Trump for president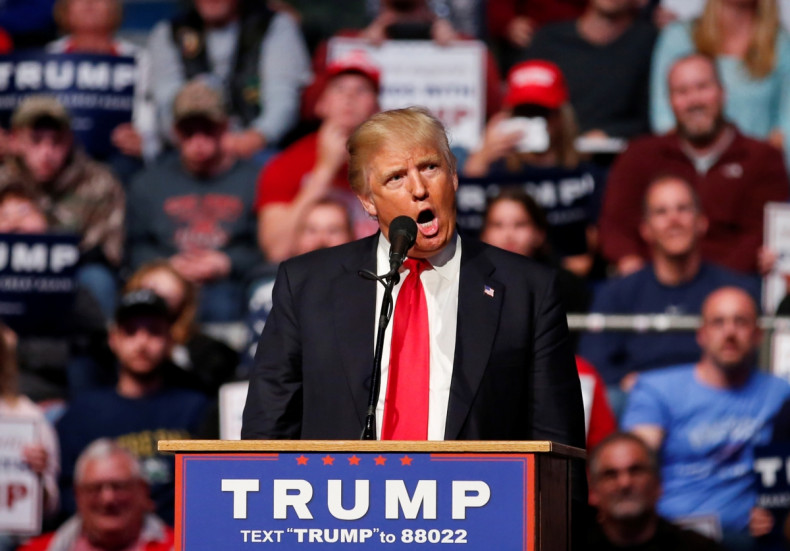 Republican presidential frontrunner Donald Trump has received a new endorsement from the Imperial Wizard of the Rebel Brigade Knights of the Ku Klux Klan (KKK). The Klan leader, who was merely identified as the "Imperial Wizard" by WWBT 12, said the group supports Trump's views because they reflect their own views.
"I think Donald Trump would be best for the job," the Klan leader said. "The reason a lot of Klan members like Donald Trump is because a lot of what he believes in, we believe in. We want our country to be safe."
According to the NBC affiliate, the Imperial Wizard said he supports Trump's proposal to temporarily ban Muslims from entering the US."If Donald Trump dropped out tomorrow I would support Kasich before i would Ted Cruz because he is not an American citizen," he added.
"Even if I agree with some of the things that Ted Cruz says, I would not support him because he was born in Canada. He is not an American citizen."
The endorsement by the Klan leader is not the first time someone associated with the white supremacist group has voiced their support for the GOP candidate. In February, white nationalist and former KKK grand wizard David Duke encouraged his radio listeners to volunteer for Trump.
"Voting for these people, voting against Donald Trump as this point, is really treason to your heritage," Duke told listeners of the David Duke Radio Program. "I'm not saying I endorse everything about Trump. In fact, I haven't formally endorsed him. But I do support his candidacy, and I support voting for him as a strategic action. I hope he does everything we hope he will do."
Trump later came under scrutiny for failing to immediately disavow the former KKK leader and his comments. He eventually disavowed Duke and distanced himself from the white nationalist.