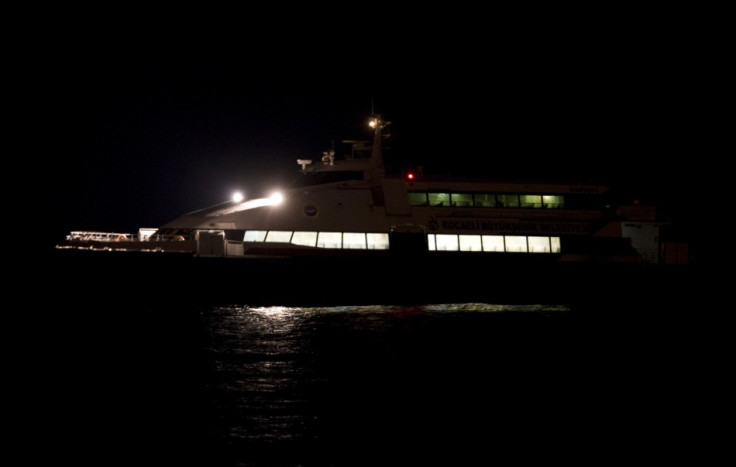 Armed Kurdish rebels hijacked a ferry and took 24 people hostage in the Sea of Marmara after it set out in the northwest Turkey on Friday evening, reports have said.
Around five Kurdish militants, reportedly armed with bombs and explosives, seized the ferry as it ran low on fuel between the towns of Izmit and Karamursel, according to Reuters.
"There is information that the hijackers are from a wing of the terror organisation," said Binali Yildirim, transport minister, referring to the banned militant organisation Kurdistan Workers Party (PKK).
"They have no concrete demands. All they want now is fuel and food and drink," added Yildirim. There were no indications that any passengers had been harmed, Reuters reported. The government minister said the ferry was a couple of kilometres off the coast near Selimpasa, a small town about 30 miles west of Istanbul. He added that the ferry had zig-zagged its way across the Marmara Sea. The hijacked ferry was being followed by three coastguards and a helicopter, according to Reuters.
With more than eight hours after the attack that occurred around 1745 GMT, the hostages were still on board the ferry off the coast of west of Istanbul. The seized ferry was carrying 18 passengers, five of them women, and six crew members.
In a set of hazy television images the ferry's main deck seemed to buzzing, according to Reuters, The pictures showed human figures moving in the aisle between rows of empty seats. It also seemed that few people were wearing life jackets. But, later television pictures showed the vessel was illuminated off shore in the darkness and no people could be seen.
Meanwhile, a BBC report said that the lone hijacker was overpowered by Turkish military commandos. All the passengers and crew are safe, the Corporation has quoted officials as saying.