Kurdish forces capture strategic point from Isis near Mosul
The move could help anti-Isis troops retake the de facto capital in Iraq from the militants.
Kurdish Peshmerga forces fighting against Islamic State (Isis) in Iraq succeeded in taking control of a strategic river crossing point near the militant stronghold of Mosul on Monday (15 August). This will enable the anti-IS (Daesh) forces to open a new front against the terror group, Kurdish officials said.
Kurdish forces, backed by the US-led coalition and Iraqi soldiers had launched a major offensive on Sunday to retake Mosul from the militants. Masrour Barzani, the head of the Kurdistan Region Security Council, said in a tweet that Kurdish forces had recaptured an area of about 150sq km (58sq mile) from the militants along the Grand Zab river that flows into Tigris. However, the terrorist group claimed that it had killed numerous members of Kurdish forces to block their advances.
Meanwhile, Barzani added that clearing this 150sq km stretch, including many nearby villages "will tighten the grip around ISIL's [Isis] stronghold Mosul". He added that capturing Kanhash Heights, which is situated towards the west of the Gwer bridge, gives the Peshmerga forces "strategic advantage over nearby enemy positions and the main road linking Mosul".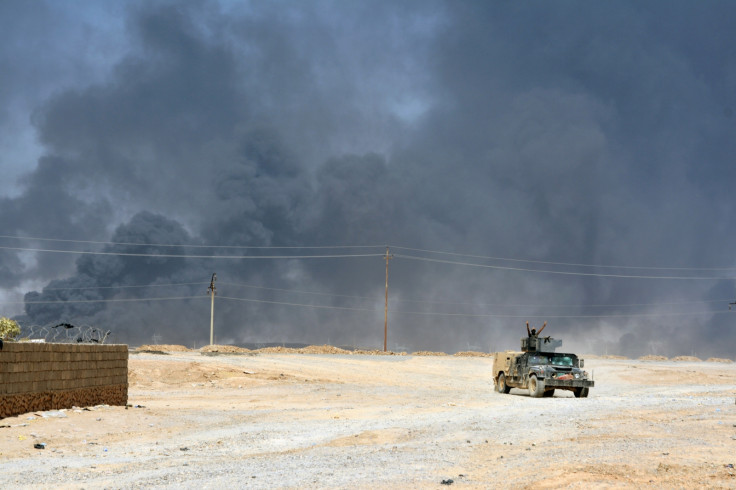 Acknowledging the success, Brett McGurk, US envoy to the coalition fighting the militant group said in a tweet: "Noose tightening around ISIL terrorists: Peshmerga advancing east of Mosul, ISF shoring up south near Qayyara."
Reuters correspondent Saif Hameed, who is covering the offensive, said that the militants were trying hard to block the advance of Kurdish forces by using suicide car bombs and mortar rounds against them. Peshmerga forces were also being hit in the gunfire, he added.
Autonomous Kurdistan authorities did not provide the actual number of those killed in the offensive, but only confirmed that a Kurdish TV cameraman died, while another journalist was injured in the clashes.
According to Amaq news agency, Isis said in a statement that two suicide car bombs were detonated in one of the villages to block Kurdish forces from advancing, causing many casualties.
© Copyright IBTimes 2023. All rights reserved.