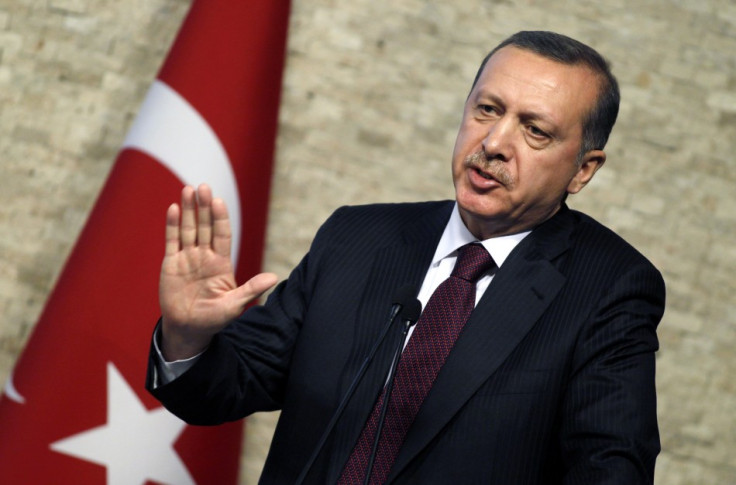 The Kurdish language will be taught in public schools as an elective subject for the first time in Turkey's history - ending decades of discrimination.
Prime Minister Recep Tayyip Erdogan said told parliament that the measure, previously announced by deputy PM Besir Atalay, was an "historic step".
Government education proposals include teaching students their mother tongues in public schools. Kurdish courses will be available if demand is met.
"If enough students come together, Kurdish can be taken as an elective lesson. It will be taught and it will be learned," Erdogan said.
The move is another effort to ease tensions with the Kurdish minority, which account for about 20 percent of Turkey's population.
Tens of thousands of people have been killed in 30 years of fighting between Turkey and the Kurdish People's Party (PKK) which is considered a terrorist organisation by Turkey, the EU and the US.
The teaching of Kurdish was banned in schools on the grounds that it could divide the country but the softening of that stance has not swayed all Kurdish critics.
Gultan Kisanak of the pro-Kurdish Peace and Democracy Party said allowing lessons on only an elective basis "amounts to oppression".
The EU has long called on the Turkish government to improve anti-discrimination laws for all minorities in the country.
Meanwhile, Erdogan is facing mounting opposition for its proposal to ban abortion and caesarean operations. A draft resolution, which seeks to reduce the time limit for abortions from 10 to four weeks, is opposed by 55.5 percent of Turks, according to a poll by CNN Turk.
Thousands of Turkish women are protesting against the initiative. Turkey's Women for Women's Human Rights group warned that the right to an abortion is under threat.
"They are talking about changing the laws so that it can be done up to four weeks and only when there is a medical problem," spokeswoman Pinar Ilkkaracan said. "But four weeks is laughable. A lot of women will not understand they are pregnant in the first four weeks.
Health minister Recep Akdag said the government's proposal would find a "middle way" that would protect both the mother's right to choose and the foetus's right to life.