A Kuwaiti MP dropped dead in parliament from an apparent heart attack only minutes after he addressed the house.
Nabil al-Fadhl died on Tuesday 22 December during a meeting of the Gulf state's parliament at the Kuwait National Assembly Building in the nation's capital.
Following his death a Kuwaiti flag was placed on his seat and parliament was suspended.
The Speaker Marzouk al-Ghanem said the independent Fadhl, who was 66, died while serving his country and offered condolences to his family.
The feisty MP was known for his strong anti-Islamist stance and in 2014 he criticised the Gulf state's ban on alcohol which he claimed had led to Kuwait becoming a "hub for narcotics" according to Middle East Eye.
He was known to have suffered from several illnesses and had a kidney transplant last year.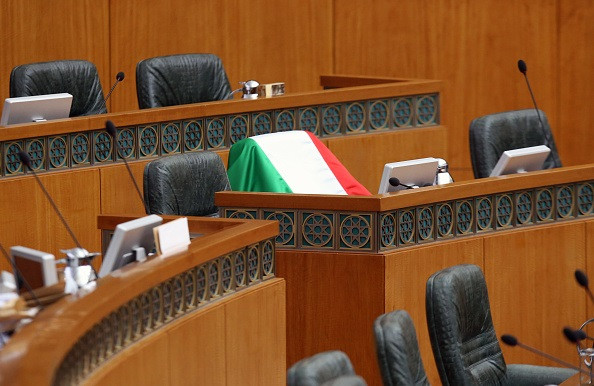 Al-Fadhl was elected to the Kuwaiti parliament in 2012 which is viewed as one of the freest in the Arab world.
A former journalist and member of the Kuwaiti Journalist's Association, he had had several heart attacks.
Kuwait is still recovering from an Islamic State (Isis) bombing on a Shia mosque which killed 27 worshippers. Seven individuals have since been sentenced to death for their involvement in the al-Imam al-Sadeq mosque suicide bombing which left another 220 wounded.