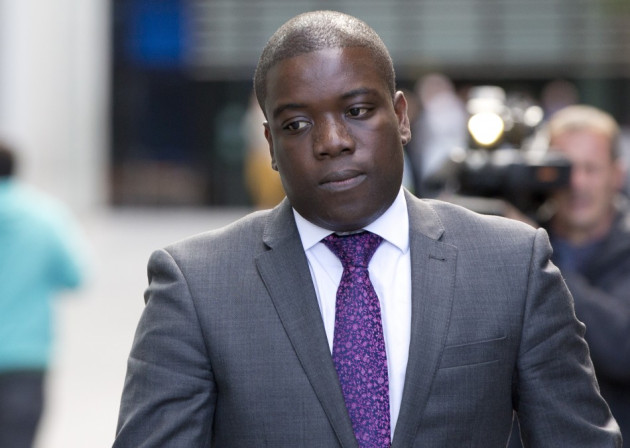 The UBS rogue trader accused of losing billions of pounds in illicit deals was relying on a number of pay-day loan companies at the time of his arrest.
Kweku Adoboli is currently standing trial at London's Southwark Crown Court, accused of losing $2.3bn [£1.41bn] in unauthorised deals during his time at the bank.
The court heard that even though Adoboli earned £360,000 in 2010, the year of his arrest, the trader also racked-up substantial personal losses in the months before his activities were uncovered.
After losing £123,000 of his own money through spreadbetting on the future movement of the financial markets, via an account with IG Index, Adoboli made a number of payments from his current account to advance pay-day loan companies, including Wonga.com, Payday UK, Moneybox, Wageday Advance, which charge interest of several thousand percent on their loans, the court was told.
Adoboli took out the pay-day loans in defiance of company policy at UBS, which specifically forbids the use of such channels. However, he was only told one month after using the account that he had violated bank rules by failing to disclose the account and the trades he made.
In the following month, UBS legal and compliance officials issued a second violation notice and warned him that human resources would have to be notified, should he breach these rules again.
The court heard that despite these series of events, and a change in UBS policy that banned spread-betting by its staff, Adoboli neglected to disclose his account and his trades from another spreadbetting firm City Index in 2011 and continued to use these until his arrest.
Adoboli is currently facing criminal charges over accusations of fraud by abuse of position and false accounting that cost UBS billions of dollars. He denies the charges but if he is convicted, he could face a maximum sentence of 10 years in jail.
The revelations over Adoboli's spreadbetting activity emerged as part of the "agreed facts" of the case, in which both the prosecution and defence accept as 'true.' Such evidence therefore does not have to be proven in court.
The 'agreed facts' also contained details of evidence seized by police including text messages, emails and messenger chat transcripts.
Adoboli's trial continues on 18 September.