Kylie Jenner has baffled fans after her latest grocery shop included tampons while her ex-boyfriend Tyga has dubbed her pregnancy as "fake news".
The 20-year-old reality star is reported to be pregnant with her first child, but eagle-eyed social media users spotted the sanitary product on her recent Snapchat story, resulting in bewilderment.
One fan tweeted: "Bro. She's not pregnant. Never has been. I been sayin that this whole time. Check the tampons in her snap".
Another said: "Kylie if your pregnant. Why you buying tampons?"
Others thought it was ridiculous to comment on the star buying tampons, with another stating: "This whole kylie Jenner buying tampons when she's supposed to be pregnant thing is so ridiculous".
Cosmetics mogul Jenner was buying a junk food feast for her and her girlfriends when the tampons were spotted in the midst of crisps and candy, but they could have easily been for one of her pals.
US rapper Tyga – Jenner's ex-boyfriend of over three years – is also doubting the claims that Jenner is pregnant with fellow rapper Travis Scott's child.
The 28-year-old musician took to Snapchat after Jenner's pregnancy was first reported back in September, writing: "Hell nah that's my kid," with a string of devil emojis.
The Ayo hitmaker has since backtracked, telling Metro: "I didn't comment on anything, I didn't comment on anything, it was a fake story."
Tyga had dated Jenner on and off and their relationship was plagued with cheating rumours. She began a relationship with Scott earlier this year and appeared to have cut ties with Tyga once and for all.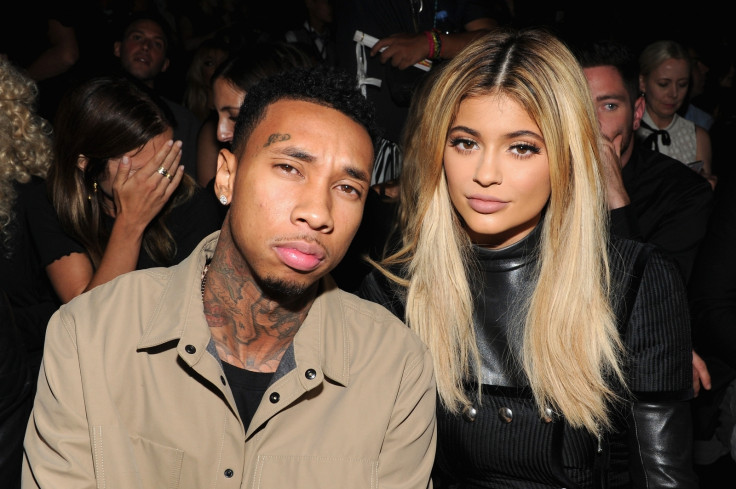 Jenner is reportedly six months pregnant and has been pictured out in Los Angeles wearing baggy clothing and has not posted any of her usual body shots onto Instagram. Despite this, she or her half-sister Khloe Kardashian have not confirmed their rumoured pregnancies to the public.
After photographs of Jenner surfaced looking slightly bigger in relaxed clothing, she hit back at the media for using Photoshop to edit the snaps.
She tweeted: "First of all if you're going to photoshop my photos blogs/paps!! Check for the crooked lines in the background. 2nd photo is clearly altered."
Guess we'll find out the truth in three months...