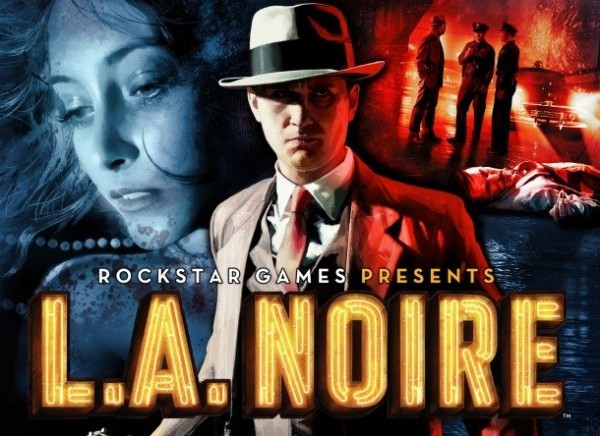 Launching to widespread interest and a nearly universal positive critical response, Rockstar's crime-thriller L.A. Noire has rocketed straight to the top of the UK games chart, becoming the fastest-selling new video game IP ever in the UK.
The news will come as little surprise to those familiar with Rockstar's previous title Red Dead Redemption, which was released nearly a year ago to similar critical acclaim.
Lauded for its "cutting edge" facial animation system and faithful recreation of the classic detective story model, L.A. Noire -- like Red Dead Redemption -- saw most of its sales come through consoles, with 58 per cent coming from Microsoft's Xbox 360 and 42 per cent from Sony's recently fixed PlayStation 3.
L.A. Noire is also already the thirteenth fastest-selling Xbox 360 game and eleventh fastest PS3 title in either console's history.
Disney's Lego Pirates of the Caribbean held onto second place despite a six per cent drop in sales, while Bethsada's Brink dropped a whopping 48 per cent to come in third.
Below the two, Namco Bandai's The Witcher 2: Assassins of Kings had a good opening week. The game has already managed to outsell its predecessor and entered the chart at number five.
After a recent set of price promotions, Crysis 2 saw a 71 per cent increase in sales, thus allowing it to climb from number nine to six.
EA's Portal 2 suffered a tepid week shedding 22 per cent of its sales to drop from fourth to seventh.
In the lower echelons of the chart EA's 'FIFA 11' stuck at number eight with a 17% rise in sales, while Mortal Kombat lost 22 per cent to drop from sixth to ninth.
TOP 40 ENTERTAINMENT SOFTWARE (ALL PRICES), WEEK ENDING 21 May 2011
1) L.A. NOIRE, ROCKSTAR
2) LEGO PIRATES OF THE CARIBBEAN, DISNEY INTERACTIVE STUDIOS
3) BRINK, BETHESDA SOFTWORKS
4) ZUMBA FITNESS, 505 GAMES
5) THE WITCHER 2: ASSASSINS OF KINGS, NAMCO BANDAI GAMES
6) CRYSIS 2, EA GAMES
7) PORTAL 2, EA GAMES
8) FIFA 11, EA SPORTS
9) MORTAL KOMBAT, WARNER BROS. INTERACTIVE
10) CALL OF DUTY: BLACK OPS, ACTIVISION