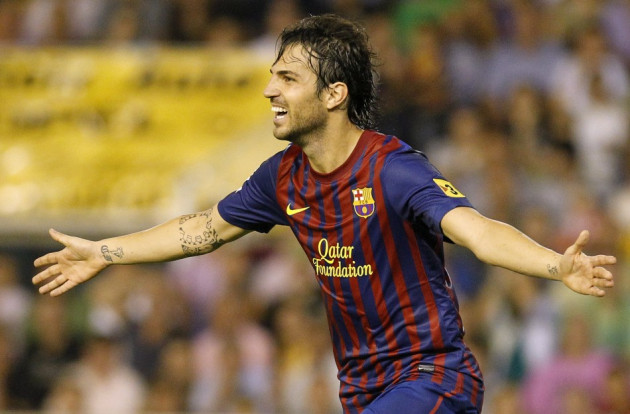 Cesc Fabregas rescued a point for Barcelona as they twice rallied from deficits to draw 2-2 with Valencia.
The former Arsenal captain hit his fourth goal in four league games as he continued his prolific partnership with Lionel Messi.
Fabregas' late goal cancelled out Eric Abidal's own goal and Pablo Hernandez's strike, with Pedro grabbing the Catalans' first goal.
But manager Pep Guardiola was satisfied with his teams performance.
"I have to congratulate Valencia for the match they played," he told reporters. "This was a wonderful football spectacle.
"Our strength has given us this draw, I think it is a fair result. I have to congratulate Valencia's fans and learn from what we did not do so well today.
"We have won two titles this season and we still have the option to win two others."