The Labour Party have accused Health Secretary Jeremy Hunt of ignoring "extensive warning signs" that could have prevented a cyberattack that threw the NHS into chaos this weekend (12 May).
As many as 45 hospitals in England and Scotland have no access to computer facilities with doctors unable to reach X-ray files and patient administration systems.
Although the NHS was not specifically targeted in the world-wide attack, failure to update its IT systems has made the service more vulnerable to such threats. It has been claimed that up to 90% of NHS trusts still use Microsoft XP despite the operating system being 16 years old and no longer supported by Microsoft.
Jonathan Ashworth, Labour's Shadow Health Secretary, said that Hunt failed to act and must face questions on why systems were not replaced.
"I am extremely concerned that extensive warning signs appear to have been ignored by yourself and your department," Ashworth said in a public letter to Hunt.
"Moreover, your own colleague Ben Gummer, the Minister for the Cabinet Office, warned in October that 'large quantities of sensitive data' held by the NHS and the Government were being targeted by hackers, with the potential for significant disruption."
The letter continued: "This is extremely serious and as Shadow Secretary of State of Health, I share the public's concern at these revelations.
"Yesterday's attack is unprecedented in scale, but it is abundantly clear that our NHS should have been better prepared for ransomware attacks.
"Therefore, will you firstly explain why NHS organisations failed to act on a critical note from Microsoft two months ago?"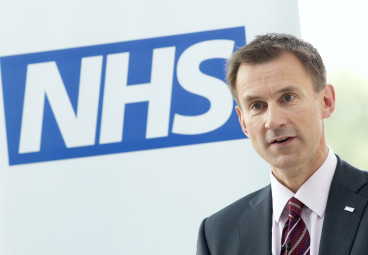 IBTimes UK has contacted the Conservative Party for a response to Ashworth's claim that Hunt failed to act on information that compromised the NHS, however the question was not answered.
In a response to Ashworth's letter, however, Home Secretary Amber Rudd said: "As I have said, there will be lessons to learn from what appears to be the biggest criminal cyber attack in history.
"But our immediate priority as a Government is to disrupt the attack, restore affected services as soon as possible, and establish who was behind it so we can bring them to justice."
Ashworth also called for additional resources to be diverted to the NHS in order to bring the situation under control as soon as possible. He also called for a public inquiry to ensure such a situation does not arise again.
In a separate statement, Labour leader Jeremy Corbyn said: "What we've now got is a bunch of 21st century highway robbers that have hacked into our NHS and are basically offering protection money to get the information back in order to treat cancer patients or anybody else.
"It's unbelievably disgusting and I've got nothing but contempt for those people that have done it, and I'm sure all of you would share that.
"But I'm also very angry that in 2014, there was a one-year renewal of the protection system on the NHS systems which was not renewed after that and not renewed the year after that, and so our systems are now not upgraded and not protected. As a result, we've got this dreadful situation that NHS workers are facing today.
"And so we obviously support our NHS workers but I tell you this, a Labour government would not leave our NHS's very vital information systems unprotected. We would protect them."