Labour anti-Semitism row: three councillors suspended over Israel-related comments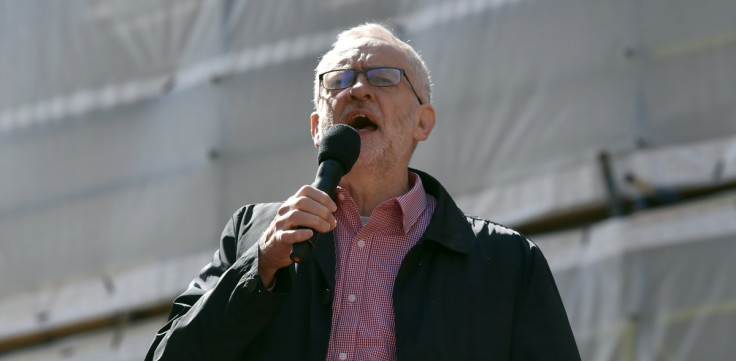 The Labour Party has suspended three councillors for making comments about Israel as the party attempts to demonstrate zero tolerance of anti-Semitism. Ilyaz Ahmed from Nottingham and Salim Mulla from Blackburn with Darwen had both reportedly shared a post suggesting Israel be moved to the United States. It was the same "joke" that saw Labour West MP Naz Shah suspended and led to Ken Livingstone's controversial comments about Hitler and Zionism.
Both suspensions were reported by the Guido Fawkes website, which this evening (2 May) also revealed a third councillor - named as Shah Hussain from Burnley - had been suspended for apparently tweeting insulting comments to Israeli footballer Yossi Benayoun. Hussain tweeted: "You are an [sic] complete and utter plonker, you and your country doing the same thing that Hitler did to ur race in ww2."
Hussain also said Benayoun should have been kicked in the head harder - apparently confusing him with another footballer called Eyal Berkovic who was once kicked in the head by John Hartson. A Labour Party spokesperson said: "Councillor Shah Hussain has been suspended from the Labour Party pending the outcome of an investigation."
Earlier Salim Mulla was suspended for sharing a Facebook post about Israel being relocated to the US. According to Guido Fawkes in 2014 he also posted footage of a Palestinian boy being arrested with the comment: "Apartheid at its best. Zionist Jews are a disgrace to humanity."
Labour leader Jeremy Corbyn has pledged to ensure the party is united in fighting anti-Semitism. Corbyn said: "We stand absolutely against anti-Semitism in any form, we stand absolutely against racism in any form."
However according to today's Times at least one Labour Party front-bencher has threatened to quit in the next few weeks unless anti-Semitism is taken more seriously. The MP has not been identified by the paper. One of the party's main benefactors Sir Ronald Cohen has also warned Labour will have no future as a political force unless it deals with the problem.
© Copyright IBTimes 2023. All rights reserved.