The National Union of Students (NUS) is facing a crisis after students at several universities threatened to leave following the election of its new president, Malia Bouattia. Students at Oxford, Cambridge, York and Manchester are among those threatening to sever ties with the union over anti-Semitism concerns regarding Bouattia, the first black female Muslim to be elected president of the NUS.
Prior to her election in Brighton at the NUS national conference, which she won by less than 50 votes, an open letter signed by Jewish student society presidents across the country called for Bouttia to "clarify her position" on some of her previous comments.
These include an article she wrote in 2011 in which referred to the University of Birmingham as "something of a Zionist output" and referenced that it has the "largest [Jewish Society] in the country" when describing the challenges she was facing at the time, as well and comments she made in 2014 warning of "Zionist-led media outlets".
The open letter, signed by more than 50 presidents of Jewish student societies, also expressed concern about her relationship with Raza Nadim, a member of the controversial Muslim Public Affairs Committee UK (MPACUK) group, who were banned by the NUS from university campuses in 2004 for promoting anti-Semitic propaganda, including Holocaust denial.
Bouattia also previously attracted criticism when she rejected a motion calling on the NUS to condemn the Islamic State (Isis) on the grounds doing so would be "Islamophobic". The NUS said Bouattia disputed the wording of the motion and not the politics and methods of Isis.
Four NUS delegates from Oxford University said they believe the prestigious institution's membership of the membership of the NUS can no longer be justified following her election. They said in a joint statement: "The point of a union for students is to deliver real representation for all students, and what has occurred this conference shows that this is no longer a priority for those who hold power in the NUS. We therefore announce our intention to seek a referendum to disaffiliate from the NUS, and will support a motion to that effect in OUSU Council."
President of the University of Lincoln Students' Union (ULSU), Hayley Jayne, added she and three other Lincoln delegates were "very disillusioned" following the conference in Brighton. She added: "We do not feel that many of the decisions taken are in the interests of our members in Lincoln. This has been confirmed by a number of messages and conversations I have had with our students who are concerned about the direction in which NUS seem to be heading."
The ULSU confirmed they will hold a referendum of all of our members to ask them whether the they should remain affiliated to NUS. Students at the University of Cambridge have also submitted a motion to hold a referendum to disaffiliate from membership from the NUS in the wake of Bouattia's election.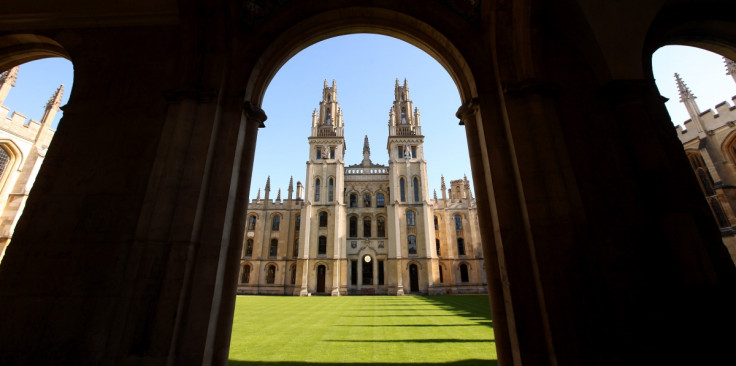 In her response to the open letter, Bouattia denied the allegations of anti-Semitism, adding "for me to take issue with Zionist politics, is not me taking issue with being Jewish". She continued: "In my role as the Black Students' Officer I have a long track record of opposing racism – in all its forms – and actively campaigning against it. Therefore, I am deeply concerned that my faith and political views are being misconstrued and used as an opportunity to falsely accuse me of anti-Semitism, despite my work and dedication to liberation, equality and inclusion saying otherwise."
The Union of Jewish Students (UJS) said that there are still many who "have not been satisfied" with Bouattia's response so far to the concerns raised by Jewish students and "these questions still need to be answered" following her election to NUS president.
Oxford JSoc president Isaac Virchis, who was one of those who signed the one letter, said: "It is hypocritical of the NUS to pass a motion making a commitment to fight anti-Semitism and then twenty minutes later to elect a president who has problematic views towards Jewish students on campus. The NUS conference has failed Jewish students and can no longer claim to be representative of each and every student."
Addressing the controversy at the conference in Brighton, outgoing NUS National President Megan Dunn said: "To anybody here or back on campus that is whispering of disaffiliation from NUS because of this conference, know this: we are stronger when we work together. When students' unions are under attack, we are better off united than we are standing on our own, believing we can defend ourselves by standing apart."