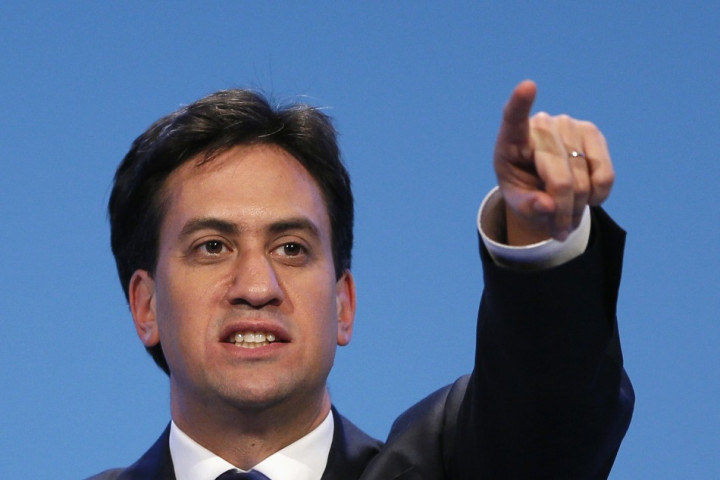 Ed Miliband has the potential to be a great prime minister, according to Gordon Brown's former henchman and a man who is today reviled by the Labour party as being responsible for the darkest days of the last government.
Miliband received the one endorsement he surely did not want when Damian McBride spoke glowingly about his credentials to run the country from 2015.
McBride, aka "McPoison", issued his declaration of confidence in Miliband only days after causing anger among party supporters by releasing his explosive account of life inside Downing Street as Brown's chief special adviser.
The publication of McBride's book, Power Trip, coincided with Labour's conference and tarnished proceedings by laying bare the dirty tricks employed by McBride for Brown - often against fellow Labour politicians.
It will have made awkward reading for Miliband, who spent years serving Brown's government as public support collapsed in the face of internal fractures and repeated public crises. McBride's revealing book on the Labour years exposed the underhand methods employed against rivals to shore up Brown's crumbling position - including foiling a coup bid.
McBride said of Miliband: "He has the potential to be a great prime minister. It will be difficult for Labour to get an outright majority just because of the electoral maths and because people are now more used to coalition governments."
Speaking to Huffington Post political editor Medhi Hasan, McBride also claimed Brown was the "greatest man I ever met."
He predicted Cameron will be vulnerable at the 2015 poll to the threat posed by a united Labour party. Talking about how Labour could attract voters, McBride said: "I'd just be saying: 'Do you want another five years of this guy [Cameron]?' The biggest problem Cameron has got by the time he gets to the next election is that it will be ten years since he's been in the public spotlight.
"Brown never survived that kind of length of time; Blair was gone by his tenth year in charge; Thatcher survived slightly longer."
Miliband made clear his own position on McBride and the dark days of Labour which he represented while Brown was in power.
Miliband told the BBC: "I was concerned about the activities of Damian McBride and indeed I complained to Gordon Brown. I was worried that there were indications that he was briefing against colleagues and I didn't think that was the way politics should be practised."