Labour leadership: Peter Mandelson warns party of 'mortal danger' in attack on Jeremy Corbyn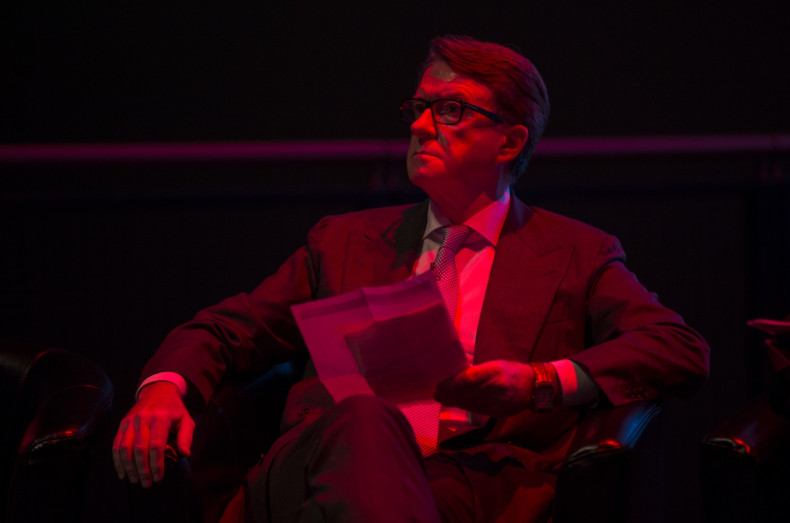 New Labour co-architect Peter Mandelson has launched a last ditch attack against Jeremy Corbyn in a bid to get his party's members to rally against the front-runner with just weeks to go before Ed Miliband's successor is announced. The former business secretary warned that the left-winger would be a "very bad outcome" and claimed Labour were in "mortal danger".
"The Corbyn insurgency owes little to what a potential majority of voters think or want. It is fuelled by a mixture of idealism, frustration, naivety and trade union bank balances. Some of the people trying to cast votes are clearly wreckers from outside the party, taking advantage of news rules allowing registered 'supporters'," Mandelson wrote in The Financial Times.
The 61-year-old also urged a "younger generation" of Labour reformers to the lead the fightback against Corbyn and described likened the fragmentation of Labour to a "Syriza moment". Mandelson added: "To regain the mainstream of the country, we need to rebuild the broad centre ground of the party first."
The former Cabinet minister's comments come after Corbyn promised to "democratise" and "open up" Labour's politics if he is elected leader. "If elected leader, I will appoint a shadow cabinet of all talents, drawing in all wings of the party and our swelling membership to debate the future direction of our party and country," he wrote in The Times.
The Labour leadership hopefuls, including Corbyn, Andy Burnham, Yvette Cooper and Liz Kendall, this week held a meeting with party bosses amid claims of left and right-wing infiltration into the contest. But Harriet Harman, the acting leader, told the BBC that she was "confident" that "that there won't be questions over the integrity of the result and there aren't any bases for legal challenges."
Meanwhile, the party revealed that it had reduced the so called "selectorate" to 553,954, down from the 610,000 people who had originally registered. The new leader will be announced at a special conference on 12 September.