Liz Kendall and Andy Burnham have attempted to leverage the power of YouTube to make last minute appeals to Labour voters as the party's leadership contest draws to a conclusion. Kendall, a shadow care minister, released a two-minute-long video on the video-sharing platform entitled "An open letter to the Labour Party".
The film, set around the 44-year-old as she works in her London office, shows Kendall typing a personal message to Labour supporters and members. She said: "I am Labour because I want Britain to be more equal. I want you to be part of a winning team. I won't rest until we put our values into action in government because when Labour wins, so does our country."
The video has received more than 11,000 views, but it has garnered negative reactions from YouTube users. More than 200 watchers have "disliked" the film and only 31 have "liked" the footage at the time of writing.
Burnham, a former health secretary, has also published his video on YouTube. The unlisted film, which means only those with a link can watch it, has attracted more than 6,700 views and runs for more than eight minutes.
The Leigh MP is featured alongside members of his family, including his mother Eileen, wife Marie-France, and father Roy. The film, mainly based around domestic settings like Burnham's kitchen table, delves into the Labour man's personal life and his campaigning around the Hillsborough Football Stadium disaster.
Burnham is also featured at a party rally, urging supporters to "stop beating ourselves up, it's time to get up off the floor. This party of ours has the best values of any. This party has the best people of any."
However, it is hard to gauge how well the video has been received by YouTube users since comments are disabled and the number of "likes" and "dislikes" are not showing.
The film comes with just two days left to join Labour as a "supporter", member, or affiliated supporter to vote in the leadership election. The registration deadline will come into force at 12:00BST on 12 August. The leadership election ballot will close on 10 September and a special conference will be held on 12 September to announce Ed Miliband's successor.
The last independent poll, commissioned by The Times and published by YouGov, put left-winger Jeremy Corbyn 17 points ahead of Burnham on first preference votes. The survey of more than 1,000 Labour supporters which was published on 22 July, put Corbyn on 43%, Burnham on 26%, Yvette Cooper on 20%, and Kendall on 11%.
David Gilbert, IBTimes UK's technology editor, gives his take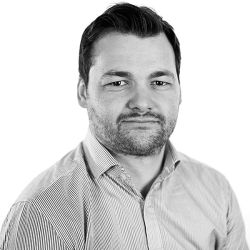 YouTube is an incredibly powerful medium to spread your message. It has more than one billion users watching hundreds of millions of hours of content every single day. It's biggest star has 38 million followers and almost 10 billion views.
It is no surprise therefore, to see candidates in the Labour Party leadership contest looking to YouTube alongside Twitter and Facebook as a way of reaching their audience – the problem is that getting YouTube right is not that straight forward.
Andy Burnham has posted 10 videos which have gone from being very straight-laced and boring, to an attempt to be more casual, and his latest video which is clearly an attempt to make himself out to be a real person. The effect however is minimal, which the Andy4Leader channel generating just over 28,000 views in the three months since it launched.
Liz Kendall's slick new campaign video – which is as much Apple advert as it is political statement – may look the part, but YouTube is not the same as television and party political broadcasts simply won't engage the audience online. With just 53 subscribers and 4,400 views, Kendall may need to rethink her YouTube strategy.