Labour's shadow home secretary Andy Burnham has criticised UK security forces after a British-born suspect in a gruesome Islamic State (Isis) propaganda video fled the UK whilst on police bail. The Labour MP said that the "system has failed" as he challenged home secretary Theresa May in the House of Commons on 5 January.
The member for Leigh brandished a letter from London's Metropolitan Police addressed to Siddhartha Dhar which revealed that he had been allowed to flee to the IS (Daesh) stronghold of Raqqa in 2014, despite being arrested six times on terror-related offences. The Muslim convert, who named himself Abu Rumaysah, was arrested on suspicion of encouraging terrorism, and being a member of terrorist organisations.
The Londoner who was once Hindu, is believed to have gone to Syria the day after being released on police bail in September and the letter reminds him that he was due to surrender his travel documents by 3 October, with the letter dated 7 November – long after he left the UK.
Some of his family members say that the British-sounding man in a grisly IS propaganda video, which features the cold-blooded killing of five British 'spies', could not be him. But the former bouncy castle salesman from Walthamstow, east London, is still thought to be the main suspect in the video – which also features a toddler.
The father-of-four is believed to have travelled to Paris before heading to Syria, and on arrival he took the time to pose with an AK47 and his baby whilst mocking UK security on Twitter, saying: "What a shoddy security system Britain must have to allow me to breeze through Europe to (IS)."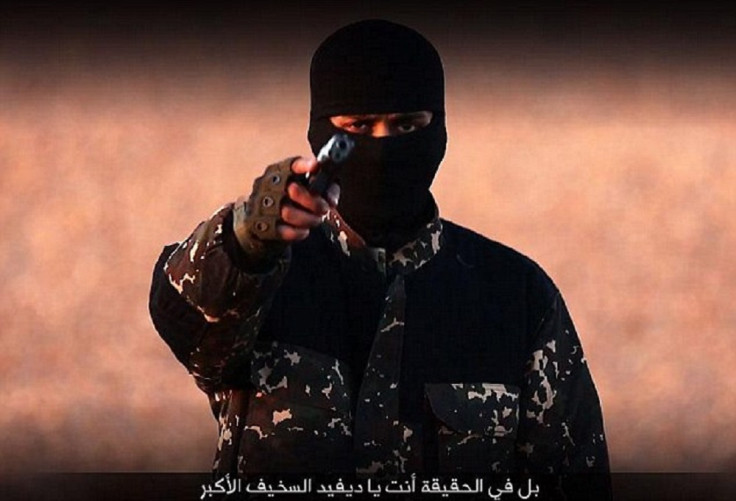 Burnham told the Commons: "[Abu Rumaysah] was well known to the authorities, having been arrested six times on terror-related offences before being placed on police bail in 2014 and requested to surrender his passport. It is clear he had left the country long before this letter was sent. Whether or not he's the person in the video doesn't matter. The system has failed because it allowed him to abscond to Syria.
"He was well-known to the authorities having been arrested six times on terrorism related offences. Something clearly has gone seriously wrong. People will rightly want to know how on Earth this could possibly have happened and reassurance that steps are in hand to prevent a repeat."
Theresa May replied saying that bail decisions were a matter for the police. Channel 4 News, which obtained a copy of the letter, said Downing Street also confirmed that security services have completed an "initial assessment" of the man in the IS video released on Sunday (3 January).