Labour MP calls for popular Black Country flag to be scrapped because it's 'racist'
Eleanor Smith MP says flag - intended to celebrate area's industrial past - is offensive.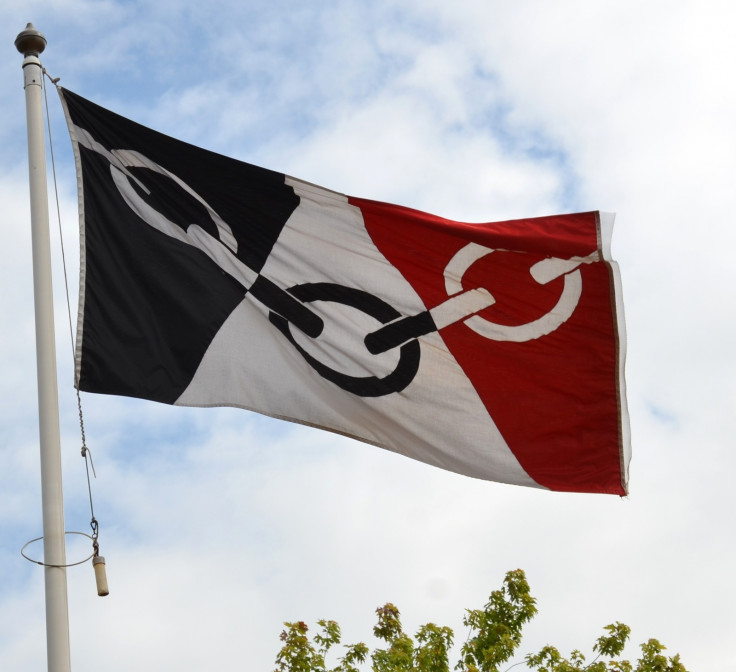 A Labour MP has caused anger among locals after saying the Black Country flag should be scrapped because it has "racist connotations".
Eleanor Smith, the newly elected MP for Wolverhampton South West, said the design was a "big mistake" as it fails to represent the region's multi-cultural communities.
She was attacked by locals and fellow MPs after making the comments during Black Country Day celebrations on Friday (14 July).
One local Tory MP described her remarks as "absolutely nuts", while other Labour MPs dismissed her calls to have the flag scrapped.
The black, white and red flag, which features a chain motif, was designed by 12-year-old Stourbridge schoolgirl Gracie Sheppard in 2012 after she won a competition.
It is intended to celebrate the area's historic chain making industry, and is inspired by a quote by US diplomat and social activist Elihu Burritt, who described the Black Country region as "black by day and red by night" – a result of glowing local furnaces giving out smoke and grime.
But Smith MP, who is originally from Birmingham, told the Express and Star local newspaper: "I have serious concerns about the racist connotations of the flag, particularly the fact that chains are being used to represent the Black Country.
"The white on black imagery used together with the chains... when you break it down I'm not going to pretend it doesn't worry me as a black person. People have to understand that it can be seen as offensive. I have absolutely nothing against the chainmakers. They were working people making money like working people do.
"But that doesn't change the fact that I think the way the flag is done is a big mistake."
She added: "It is not something I feel comfortable about standing in front of. I understand the flag was designed by a young person, and I don't for one minute think they realised its connotations. I think it is time for an intelligent conversation about the flag. I would look to have it changed.
"Why can't we have a flag that represents all of us united as a collective rainbow of people?
"In my constituency there are 130 different languages spoken. Let's get a flag that actually says we are proud of where we come from."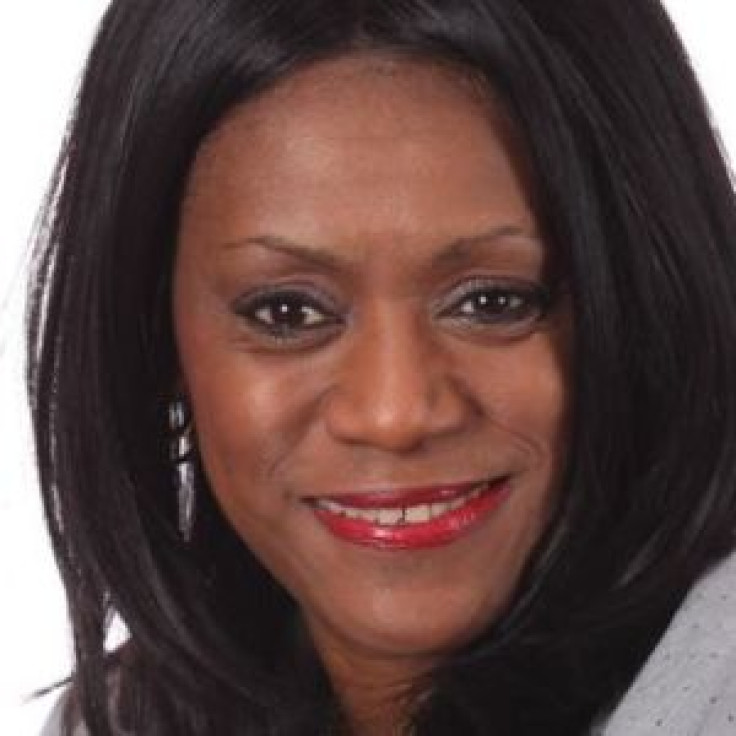 Eleanor Smith, MP for Wolverhampton South West, has called for the Black Country flag to be changes
It comes two years after equal rights campaigner Patrick Vernon caused anger with similar comments about the flag, claiming it unwittingly promotes the slave trade.
He said as well as making chains for the shipping industry, the Black Country also produced shackles and manacles that were used "to incarcerate slaves in North America, on plantations and in colonial Africa."
"The Black Country has never done anything to acknowledge that slavery was key to its economic rise. This is not political correctness, it is the truth," he said in 2015.
But local MPs dismissed the concerns, with some attacking the latest comments by Smith MP.
Dudley South Tory MP Mike Wood told the Express and Star: "She is demonstrating a complete lack of understanding of the identity of the Black Country and its proud industrial heritage.
"Chain making played a big part in building our economy. For her to say that representing it on a flag that was designed by a child is absolutely nuts."
West Midlands MEP Bill Etheridge meanwhile described Smith as a "barmy MP who is is more concerned with political correctness than the area she represents".
Local Labour MPs Adrian Bailey and John Spellar also both dismissed Smith's calls to have the flag replaced.
Black Country Festival committee chairman Steve Edwards branded the racism claims "absolutely ridiculous" and said the flag has proved so popular it's now the second best-selling flag in the UK.
Locals also reacted with anger to Smith's comments online, with some calling for her to apologise.
"What a joke! this just shows that you know nothing about the area you are said to represent," one wrote on Twitter.
Another tweeted: ".@Eleanor_SmithMP should learn more about the history of the region she lives in rather than where she's never lived."
But some supported her position, with one tweeting: "As white people we have the privilege not to see how race affects are lives or be confronted by it everyday. Others don't have that privilege."
© Copyright IBTimes 2023. All rights reserved.