The Labour Party launched a website in an effort to prove that leader Jeremy Corbyn really is electable and could be the UK's prime minister.
The website – titled I Like Corbyn, But… – was created during the last leadership election but has recently been recirculated by Corbyn supporters, as the party trails the Conservatives by 18 points in the polls and some members of his own party are losing faith in him.
However, the 67-year-old has vowed to stay on and stay leader of the party, optimistic he can turn around the numbers by the 2020 general election.
In response to the question "Is he even electable?" the website said: "Corbyn has attracted a massive numbers [sic] of new and very enthusiastic members. With the right strategy, and hard work by us all, of course he is electable.
"That means persuading people of the case for Corbyn as a different kind of leader and for the kind of society he wants to help build.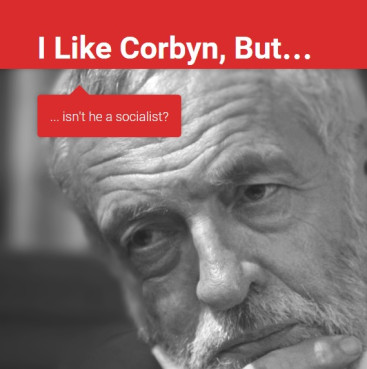 "He and his team are appealing to people who used to be cynical about politics or resigned to accepting whatever is dished out to them. Their involvement and support has helped us to grow to become the the [sic] largest socialist party in Europe."
The website also attempts to answer a variety of other concerns voters may have including fears about Corbyn raising taxes, whether his followers are in a cult and whether he is too old to be prime minister.
It even addresses concerns that some voters may have that Corbyn is a terrorist sympathiser.
"Jeremy has always believed that war needs to be last course of action and peace is always preferable," the website said in response.
"He believes in pursuing diplomatic or political solutions rather than putting the lives of British soldiers at risk. Like many politicians during the troubles [sic] with the IRA, Jeremy was attempting to bring together both sides to broker peace and his belief in transparency meant that unlike other politicians he did not keep this secret."
It adds, however, that Corbyn would not negotiate with Isis.
"As a life-long campaigner against fascism of all forms, Jeremy has taken a very clear approach against racist and discriminatory ideologies," the website said.
"He has said that he would not negotiate with fascist groups like ISIS – but instead of bombing the countries that they occupy, killing innocent civilians, he sees the solution in a political process starving these groups of the funds they need to survive."
The website was created by Coders for Labour.