Labour shadow equalities minister Kate Osamor accused of hypocrisy for unpaid intern ad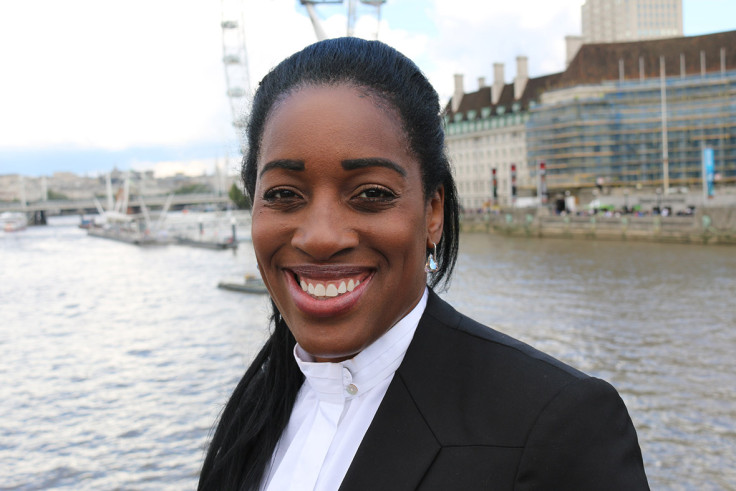 Labour's newest shadow minister for women and equalities has been accused of hypocrisy after advertising an expenses-only internship. The position to assist Kate Osamor in her Edmonton constituency was posted on the popular Work for MP (Work4MP) website, where parliamentarians and related employers seek to recruit workers and volunteers.
The post was looking for a degree-level intern to, among other things, assist with "community-based projects relating to the constituency". The page also stressed that the role was being advertised as a voluntary one.
"There are no set hours and responsibilities and you should be free to come and go as you wish. If the post demands set hours and/or has a specific job description you may be deemed to be a 'worker' and be covered by National Minimum Wage (NMW) legislation," the post said.
Tanya de Grunwald, founder of career advice website Graduate Fog, criticised Osamor: "Why can't MPs join the dots when it comes to unpaid internships? You can't claim to care about social mobility and diversity and still rely on unpaid interns, it's as simple as that," she told IBTimes UK.
"It is astonishing to see that so many MPs publicly support fair wages for workers, while only paying their own staff lunch and travel expenses, which comes nowhere near to covering their rent or other bills. Unpaid internships exploit those who do them and exclude those who can't afford to do them."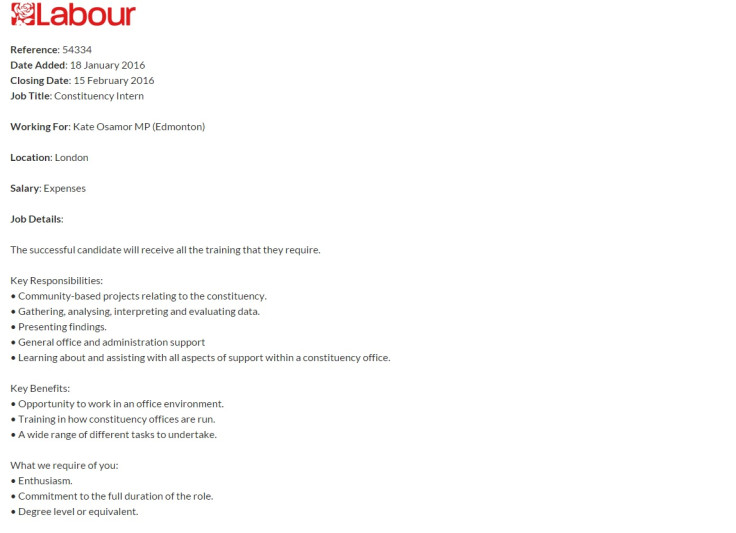 The internship job posting
W4MP
Osamor, who was elected to the House of Commons in May after working as a GP, had not responded to a request for comment at time of publication [updated below].
Following IBTimes UK's inquiry, the intern advertisement was only accessible via a direct link to the posting (rather than through Work4MP's search function).
Meanwhile, the Labour shadow minister for culture and the digital economy, Chi Onwurah, is offering the London living wage (£9.40 per hour) for a parliamentary intern on the site.
UPDATE: 19 January
A spokesperson for Osamor has told IBTimes UK that the expenses only advertisement was down to an error and a new posting for a London living wage intern will be put on the Work4MP site.
© Copyright IBTimes 2023. All rights reserved.