Labour Syria row: 75% of party members back Jeremy Corbyn over air strikes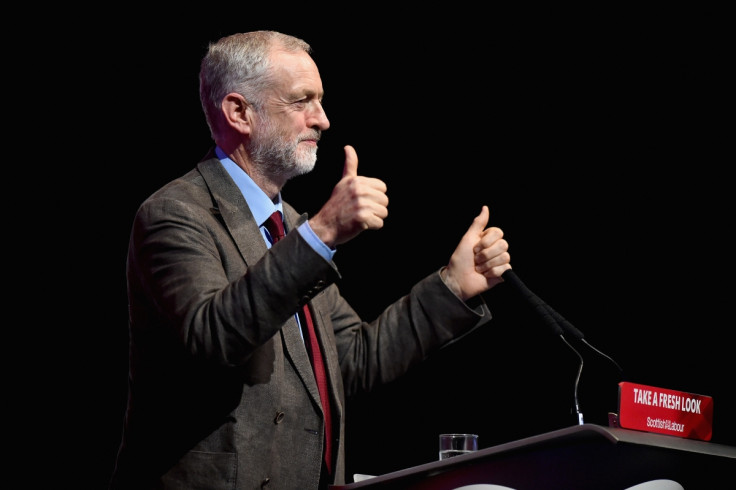 Jeremy Corbyn has been given a substantial boost ahead of his crunch meeting with Labour's shadow cabinet over UK air strikes on Syria. An internal party poll found 75% backed the leader's anti-bombing position and only 13% supported such an intervention.
The results of the survey, taken from a 1,900 strong sample of 64,771 Labour members between 27 and 30 November, will give Corbyn some additional ammunition as he battles it out with his own front bench.
The former chair of the Stop the War Coalition triggered a row when said he was unconvinced by David Cameron's case for UK air strikes on Islamic State (Isis) targets in Syria in the wake of the terror attacks on Paris.
But Hilary Benn, Labour's shadow foreign secretary, claimed the prime minister had made a "compelling case" for British intervention in the Syrian civil war. Corbyn has since hinted he would not give his MPs a free vote on the issue and instead whip the parliamentarians against bombing Syria.
But a spokesman for Corbyn told IBTimes UK on the morning of 30 November, just hours ahead of the scheduled shadow cabinet meeting, that he had not decided on whether to let his parliamentary party vote with their conscience or not.
However, it seems the public is not on the side of Corbyn as a poll from YouGov found a majority of voters backed bombing Syria. The survey, of more than 1,600 voters between 23 and 24 November, found 59% of people supported air strikes on IS in Syria, while only 20% were against such action.
© Copyright IBTimes 2023. All rights reserved.