Labour Syria row: Jeremy Corbyn set for shadow cabinet showdown over air strikes vote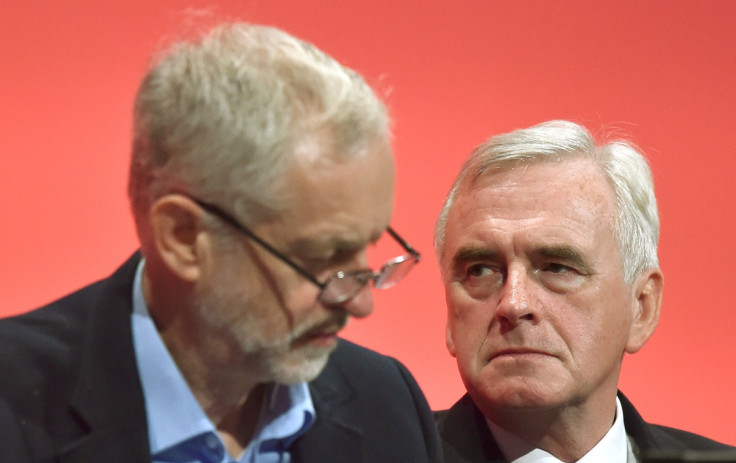 Jeremy Corbyn is set for a major showdown with his shadow cabinet over UK air strikes on Syria when he meets the top Labour MPs on 30 November. The left-winger triggered another row in his parliamentary party when he revealed that he was unconvinced by David Cameron's plan to target Islamic State (Isis) in the Middle Eastern state.
"The prime minister did not set out a coherent strategy, coordinated through the UN, for the defeat of Isis. Nor has he been able to explain what a credible and acceptable ground force could retake and hold territory freed from Isis control by an intensified air campaign," the Labour leader wrote.
But shadow foreign secretary Hilary Benn argued that there was a "compelling case" for a British intervention in the Syrian civil war in the wake of the Paris terror attacks, which left 130 people dead.
The debate around the issue escalated when Corbyn, a former Stop the War Coalition chair, hinted over the weekend that he would overrule Labour's shadow cabinet and order a whipped vote opposing air strikes. A spokesman for the Labour leader told IBTimes UK that he had not decided what action he would take ahead of the meeting on 30 November.
Corbyn's close ally and shadow development secretary Diane Abbott told BBC Radio 4's Today programme that "public opinion is moving towards us on opposing the rush to war". But a YouGov poll, of more than 1,600 voters between 23 and 24 November, found that 59% of people supported air strikes on Isis in Syria and only 20% were against such action.
Meanwhile, pro-Corbyn pressure group Momentum has launched an anti-bombing lobbying campaign in a bid to persuade Labour MPs to vote against the proposed air strikes. However, the organisation told IBTimes UK that it had not balloted its members over the issue.
James Schneider, a spokesman for the group, said: "Momentum arises out of Corbyn's leadership campaign, which decisively won the biggest mandate in any Labour leadership election on the basis of three pillars – a new politics, a new economics and a new relationship with the world.
"It's on the basis of that third pillar that we have put out our call to our supporters and others to ask their MPs to vote against bombing Syria.
"We are still setting up our full governance structures which will enable us to democratically decide our direction. But in many of the groups which have been set up, it is the overwhelming consensus that [David Cameron] has not made the case for bombing Syria."
© Copyright IBTimes 2023. All rights reserved.