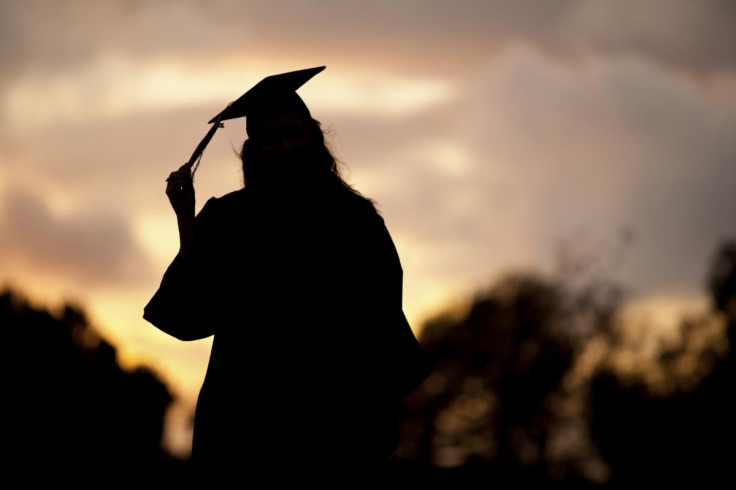 Labour will restore Education Maintenance Allowance (EMA) support and reverse the government's decision to scrap student grants in England if the party gains power at the next general election.
Labour said the move is designed to help poorer school pupils remain in education and the policies will be paid for by increasing corporation tax by less than 1.5%. The levy currently stands at 20%.
"The Labour Party is committed to investing in our young people," said Angela Rayner, the shadow education secretary.
"It is only by investing in education that we can ensure that all of our young people, whatever their background, are able to succeed in whatever they aspire to."
The EMA scheme was introduced under Tony Blair's New Labour government in 2004, with cash payments of up to £30 week to 16 to 18-year-olds.
The initiative aimed to help students from lower and middle income backgrounds to pay for costs associated with pursuing further education, including college and sixth-form study.
The programme, which is still available in Scotland, Wales and Northern Ireland, was scrapped in England by the Coalition Government in 2011 and replaced it with a £180m bursary scheme to help the most vulnerable 16-19 years olds.
EMA expenditure hit £580m in England in 2009/10, with 643,000 students receiving the cash, according to the House of Commons Library. But an independent think-tank, the Institute for Fiscal Studies, said the EMA scheme was cost effective.
"The question is: to what extent does the wasted spending on those whose behaviour was unaffected offset the beneficial effect of the spending on those whose behaviour was affected?" a 2010 report from the IFS said.
"The simple cost-benefit analysis mentioned above suggests that even taking into account the level of deadweight that was found, the costs of EMA are completely offset."
Labour also vowed to restore maintenance grants, which were designed to help undergraduates from low and middle income backgrounds with living costs. The programme was axed in George Osborne's 2015 summer Budget, with a new scheme of maintenance loans being rolled out in England from 2016/17.
The move comes after the Coalition Government raised the tuition fee cap from £3,225 to £9,000 per year.
"Reversing the Government's replacement of the student maintenance grant with loans would help over half a million students from low and middle income students to cover their living costs at university," Rayner added.
"When we can help improve the education of over a million young people with a small increase in corporation tax, it is an investment we would be foolish not to make."