University student accused of biting off victim's face after slaying husband and wife
Florida student Austin Harrouff was said to be making animal noises as he tore flesh off John Stevens.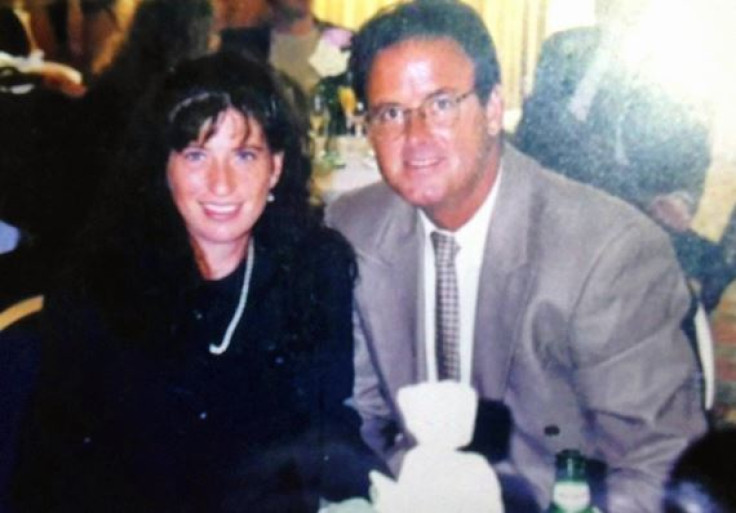 Police say a crazed student from Florida State University (FSU) stabbed to death a husband and wife at their home before biting the face off one of his victims.
The disturbing scene in Martin County, Florida, on Monday night (15 August) saw deputies repeatedly try, and fail, to get the 19-year-old suspect off the husband's dead body as they said he tore off flesh with his teeth while making "animal noises".
Martin County Sheriffs Office (MCSO) said even attempts to subdue the student wrestling athlete with a stun gun and police dog failed.
It eventually took four officers to prise him off the body, which was lying in the driveway of the property in the small affluent town of Tequesta, north of West Palm Beach.
The suspect, a white male named by police as FSU pre-exercise science student Austin Harrouff, was arrested and is currently in hospital. He was said to have no criminal record.
Officers are looking to charge him with the double-murder of victims John Stevens, 59, and his wife Michelle Mishcon, who was subsequently found dead in the couple's garage. The pair had reportedly celebrated their 19th anniversary last month.
A neighbour, who originally called the police at 9.20pm after the attack unfolded, also underwent emergency surgery on Tuesday morning after being stabbed while trying to prevent the attack. He was named as Jeff Fisher, 47, whose injuries are not thought to be life-threatening.
MCSO Sheriff William Snyder told reporters a motive is not yet known, but has not ruled out Harrouff being under the influence of the so-called "Zombie drug" flakka.
He said: "It could be a flakka case... It will be some time before to toxicology report. I will not be surprised though if we end up finding out that this is the case."
Snyder said the suspect, who is not believed to have been known to the victims, had been with his fraternity brothers at Duffy's Sports Grill leading up to the attack. His brother reportedly went to search for him when he stormed out after getting mad – possibly due to slow service.
Neighbours said the couple were known to sit in their garage with the door open at their home at 19000 SE Kokomo Lane, just off of SE Island Way.
The pair were said to have suffered massive trauma from sharp weapons in the garage.
Snyder called is a "completely unprovoked and random attack", saying: "It's inexplicable. One of the first things we try to do at a crime scene is try to understand the motive of the offender, because it is the motive of the offender that gets us going in the right direction. In this case, we can't establish a motive. It's 'I don't know.'"
© Copyright IBTimes 2023. All rights reserved.