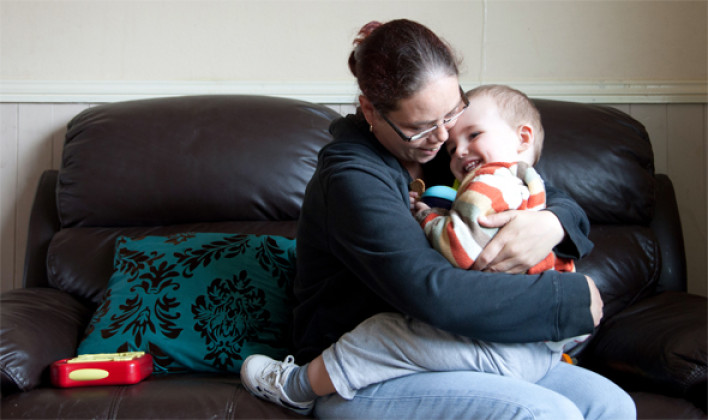 Britain's opposition Labour has warned that close to 90,000 children will spend the festive period in emergency housing, while many others will be "illegally housed" this Christmas in bed and breakfast-style accommodation meant for only a short period of stay.
Shadow housing minister Emma Reynolds said the costs of the housing crisis had escalated to £2.8bn over the course of this parliament and the current Conservative-led coalition party has failed families.
Statistics from the Department for Communities and Local Government showed that 60,940 families will be spending Christmas in emergency temporary accommodation. This includes 87,420 children and marks an increase of 20% since 2010.
Since 2010, there are four times as many families illegally housed in B&B-style accommodation, deemed unsuitable for long stays.
"It is a tragedy that tens of thousands of families will be spending their Christmas in emergency accommodation but it is also costing the taxpayer more with local authorities set to spend billions on emergency accommodation over this parliament because of the government's failure," said Reynolds.
"Rising housing costs and low pay have made it more and more difficult for people to stay in their family home, and the government's failure to build the affordable homes we need and policies like the bedroom tax have made things worse."
The Bedroom Tax- known formally as the Spare Room Subsidy policy- was introduced in April 2013.
It is a cut in housing benefit for recipients who have spare bedrooms.
But the policy has been accused by critics of being "cruel". Many housing benefit recipients are unable to downsize because of a shortage in small properties, meaning they are trapped and fall into rent arrears as they struggle to make up for what was lost in the welfare payment reduction.
Meanwhile, the National Housing Federation (NHF) has revealed that Britons are having to cut back on food and heating in order to afford rent.
According to the NHF's survey of 1,183 private tenants, nearly a third of all households have struggled to pay their rent, while this number has risen to 41% for homes with children.
Around a quarter of tenants admitted that they've have to cut back on food and heating to afford soaring rent payments.
The Department for Communities and Local Government showed that 60,940 families will be spending Christmas in emergency temporary accommodation, which includes a 20% increase in the number of children in B&Bs since 2010.
The average monthly rent in Britain has fallen for the first time in eight months, according to the latest Buy-to-Let Index from the UK's largest lettings agent networks, Your Move and Reeds Rains.
Monthly rents across England & Wales dropped 0.2% in November to average £768. However, rent is still on average 2% higher than a year ago, or £15 higher than November 2013.
However, housing minister Kris Hopkins said: "This government has increased spending to prevent homelessness, making over £500m available to help the most vulnerable in society and has kept strong protections to guard families against the threat of homelessness.
"Councils have a responsibility to move homeless households into settled accommodation as quickly as possible and statistics released recently show a significant fall in the number of families with children in bed and breakfast accommodation for longer than six weeks."