Labour's 'Fair Tax' Campaign Puts Cameron on Defensive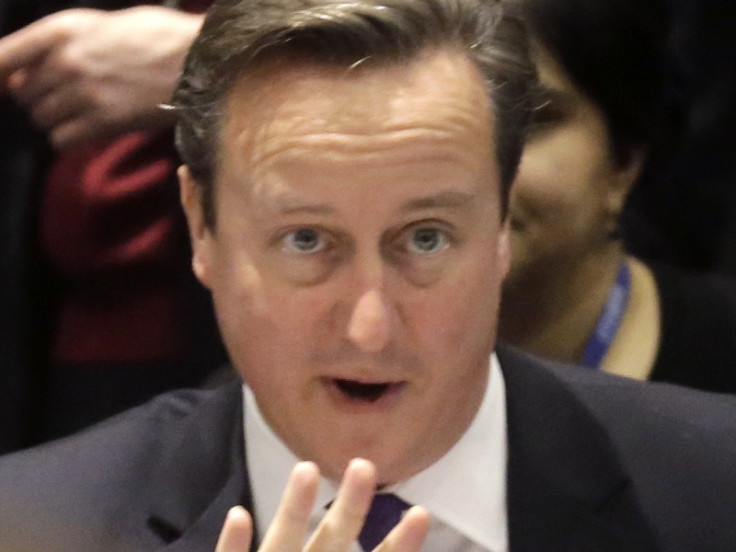 David Cameron has stepped up his attack on Labour's plans to reinstate the 50% top tax rate in another sign that taxation is once again set to become the key issue in the 2015 election campaign.
But by claiming that shadow chancellor Ed Balls' announcement was made for purely political reasons, and hinting he may like to see the rate reduced to 40%, the prime minister betrayed his frustration at the way the issue may play out during the campaign, with the argument shifting onto "fair" taxes.
Even senior Tories accept that Labour has once again hit on a populist measure, as borne out by opinion polls, and is successfully painting the Tories as the friends of the rich and powerful.
And while they believe Balls' promise is economically illiterate, they recognise the symbolic power of the message. As Cameron put it, the move was "politically convenient but very bad for our economy".
It does not help when public figures, led by London mayor Boris Johnson, react to Labour's pledge by demanding Cameron promises to reduce the top rate even further.
Similarly, it was probably not helpful that a letter to the Daily Telegraph from business leaders warning that Balls' plan was a "backwards step" and would discourage business investment attracted 24 signatories who had donated £776,000 to the Tories.
The prime minister is caught. As he told the Federation of Small Businesses conference, he is "a tax cutting Tory".
"Frankly, I don't really like any taxes", he said, adding that what he and chancellor George Osborne did by reducing the top rate to 45% was the right thing but politically hard to sell.
Labour's policy was an "anti-business, anti-enterprise, anti-growth measure," he said.
"I would argue that, just as what I think George Osborne and I did was right for the economy but politically difficult, Labour are now doing something that's politically convenient but is very, very bad for our economy. That is how we should think about it."
He would not, however, be drawn on whether he would take Johnson's advice and cut the top rate even further, to 40%, even though the logic of the government's position is that such a move would have just the effect on business, jobs and growth Cameron wants.
The problem that Cameron has recognised is that he will have an uphill task during the election campaign persuading voters struggling in hard times that tax cuts for those earning more than £150,000 a year is in any way fair.
Labour, meanwhile, is designing a tax policy that will focus on putting fairness first. Shadow ministers are ready to admit that the policy will not generate huge amounts of revenue for the exchequer but claim that is not the point.
© Copyright IBTimes 2023. All rights reserved.