Labour's former deputy leader Harriet Harman has claimed she was threatened with a lower grade if she did not have sex with a university professor.
The allegations relate to Harman's time as a politics student at the University of York in the 1970s.
Harman said she did not report the "horrible" incident, which allegedly took place with her course tutor TV Sathyamurthy, who died in 1998, or discuss it till now because she feared no one would believe her.
Sathyamurthy's widow has said the claim is "very dubious" and "hard to believe", but Harman insisted her account was true, stating she had no reason to make it up.
Appearing on the BBC's The Andrew Marr Show, Harman said: "Well, what happened is I was called in by my tutor when I was at York University and he said, 'You're borderline 2:1, 2:2, but it will be a 2:2 unless you have sex with me.
"I was horrified and I rushed off, but basically, that is very much the situation for [women].
"There were very much fewer people at university in those days, very much fewer women, and the idea that men in the position of authority – who can actually shape your future life – can actually abuse their power for sex.
"I didn't even say anything to anybody about it because I thought nobody would listen to what I said, that he would deny it, they would take his side, he was in a position of authority.
"I mean that was absolutely par for the course then and the trouble is that's still a battle we've got to fight now."
Harman, a feminist campaigner, detailed the allegations in a forthcoming book titled A Woman's Work, which documents her career in politics.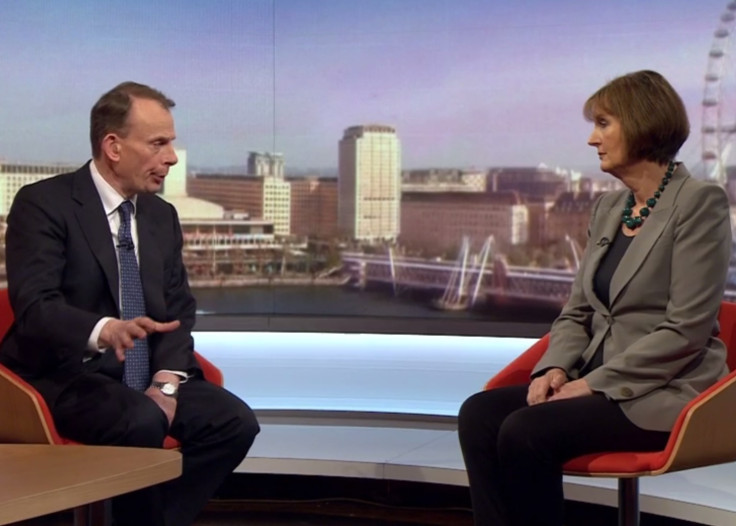 Sathyamurthy died in 1998, aged 68, after a 30-year teaching career at York. He married Carole Methven in 1963, but they later separated.
In a statement seen by the BBC, York University's registrar and secretary, Dr David Duncan, said the university strongly condemned all forms of sexual harassment.
"The allegations made by Ms Harman are extremely concerning," he said. "Behaviour of the sort described by Ms Harman would constitute gross misconduct and would lead to dismissal."