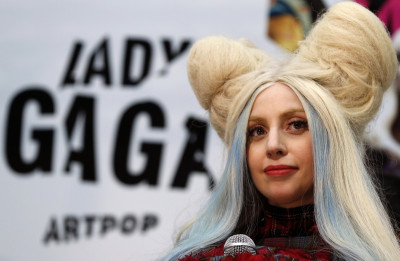 American pop diva Lady Gaga has come forward to explain the reason behind the delay to the video for her next single, Do What U Want, stating she has been "betrayed" by former employees.
The 27-year-old, who changed her Twitter name to Goddess of Love, released the following statement on her Little Monsters website.
"It is late because, just like with the Applause video unfortunately, I was given a week to plan and execute it," she wrote, adding, "It is very devastating for someone like me, I devote every moment of my life to creating fantasies for you. All my my most successful videos were planned over a period of time when I was rested and my creativity was honored."
"Those who have betrayed me gravely mismanaged my time and health and left me on my own to damage control any problems that ensued as a result. Millions of dollars are not enough for some people. They want billions. Then they need trillions. I was not enough for some people. They wanted more.
"I am very grateful to the photographers and designers who have always stood by me to make sure my fans are never aware of the things that happen behind the scenes, but unfortunately after my surgery I was too sick, too tired, and too sad to control the damage on my own. My label was not aware that this was going on."
"The next few months of ARTPOP will truly be its beginning. Because those who did not care about ARTPOP's success are now gone, and the dreams I have been planning can now come to fruition.
"Please forgive me that I did not foresee this coming, I never thought after all the years of hard work that those I called friends and partners would ever care so little at a time I needed them the most... Let me be for you the Goddess that I know I truly am, let me show you the visions that have been in my mind for two years. I love you. Forgive me monsters. Forgive me ARTPOP. You are my whole world," she said.
In November, Lady Gaga had split from her longtime manager Troy Carter following creative differences.
"She was very specific about her vision, all of the music was there, and all she needed was someone to help her translate it to the rest of the world, which is where I came in," Carter said last year.