Prince William has enlisted the help of pop royalty Lady Gaga as he continues his work to shatter the stigma surrounding mental health issues. The Duke of Cambridge and the Born This Way hitmaker shared a conversation over video call in which they discussed the importance of speaking out as part of the Heads Together #oktosay campaign.
The father-to-two said he felt compelled to reach out after reading her open letter about her struggles with post-traumatic stress disorder.
"I thought it was incredibly moving and very brave of you to write down such personal feelings," the royal told Gaga during the call released on the Royal Family's Facebook page – "I wanted to ask you how you found speaking out and how it made you feel?"
Celebrities lend their voice
Gaga said she suffered in silence because she ''felt like that was something wrong with her'' and that the series of films produced by the charity told "beautiful stories".
"It reminded me how much my mental health changing changed my life," she told him, from her home in Los Angeles.
She explained during the candid conversation: "There's a lot of shame attached to mental illness. You feel like something's wrong with you.
"And in my life you go look at all these beautiful and wonderful things that I have and I should be so happy. But you can't help it if that in the morning you wake up, you are so tired, you are so sad, you are so full of anxiety and the shakes that you can barely think.
"It was like saying: 'This is a part of me and that's ok'. I feel like we are not hiding anymore."
The 31-year-old joins the likes of rapper Professor Green, comedian Ruby Wax and actor and presenter Stephen Fry who are already part of the Heads Together campaign which hopes to change how mental health issues are perceived.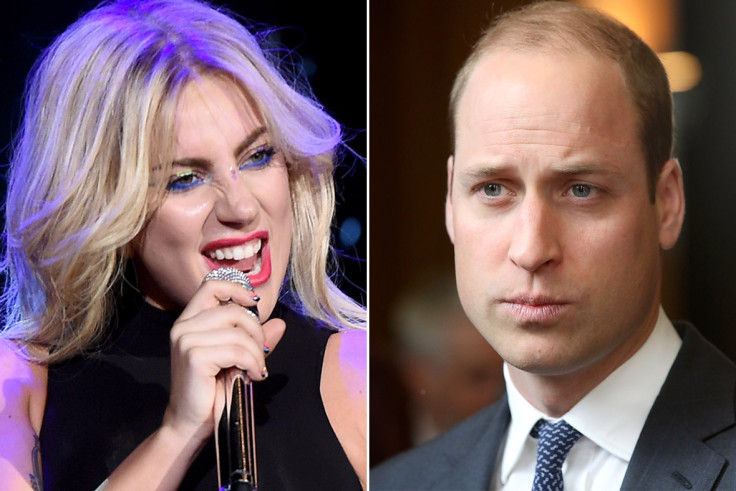 No stiff upper lip
William was just 15 when his mother died in a car crash in Paris on 31 August 1997. Since her passing, both he and his brother Harry have continued her legacy in their choice of charity work. The siblings are expected open up about her death in two separate documentaries to mark the 20th anniversary of her death.
He recently warned that the British "stiff upper lip" could put once's health at risk, stressing the was the importance of people talking about their struggles.
"Sometimes, emotions have to be put to one side to get the job done, but if you have been through an especially traumatic or stressful situation, it is essential to talk it through after the event," he said in a joint interview together with his brother Prince Harry with CALMzine, a magazine published by the charity Campaign Against Living Miserably (Calm). "If you don't acknowledge how you feel it will only bottle up, and could reassert itself later as illness."
In a separate interview with The Telegraph Prince Harry revealed that he sought counselling to help deal with the tragic death of their mother.
Prime Minister Theresa May hailed the princes for raising awareness of mental health issues saying: "The bravery of those in public positions who speak out about their experiences helps smash the stigma around mental health and will help thousands of people to realise they are not alone."