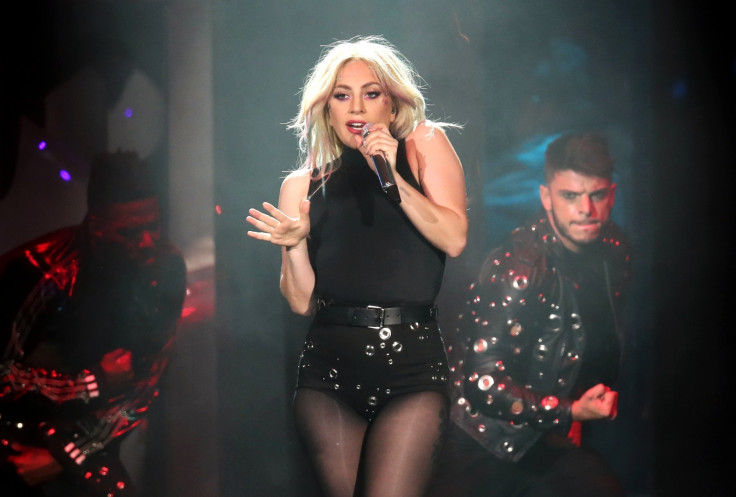 Lady Gaga has postponed the European leg of her Joanne Tour until 2018 as she battles ongoing health problems.
The pop superstar, real name Stefani Germanotta, had been due to kick off the six-week jaunt in Barcelona, Spain, on 21 September but revealed in an emotional post on Twitter that she needed time to deal with the illness. She is suffering from fibromyalgia, a debilitating condition that causes pain all over the body.
Alongside a photo of herself bowing her head and holding rosary beads, she wrote: "I have always been honest about my physical and mental health struggles. Searching for years to get to the bottom of them. It is complicated and difficult to explain, and we are trying to figure it out."
Gaga first revealed her condition in her recently released documentary Gaga: Five Foot Two, which premiered at Toronto Film Festival.
The 31-year-old singer-songwriter said that although she considered herself to be a "fighter", her health crisis had impacted her ability to perform.
"I use the word 'suffer' not for pity, or attention, and have been disappointed to see people online suggesting that I'm being dramatic, making this up, or playing the victim to get out of touring. If you knew me, you would know this couldn't be further from the truth.
"I'm a fighter. I use the word suffer not only because trauma and chronic pain have changed my life, but because they are keeping me from living a normal life. They are also keeping me from what I love the most in the world: performing for my fans."
The Bad Romance hitmaker went on to state that she remains under the care of expert medical professionals who recommended the postponement.
Tour promoter Live Nation confirmed that the tour had been postponed with Gaga's team currently working on a rescheduled tour in Europe. The second leg of her North American tour is scheduled to continue as planned.
The announcement comes days after she was rushed to hospital with the debilitating condition and subsequently forced to cancel her performance at the festival Rock In Rio in Brazil.