Lady Gaga will bare her soul like never before in a forthcoming documentary expected to air on HBO. The film will reportedly take Gaga's Little Monsters behind the scenes of the past year charting the release of the pop star's latest album Joanne, world tour preparation and aftermath of her split from ex-boyfriend Taylor Kinney.
The 31-year-old roared back onto the music scene in October 2016 with her fourth solo studio album Joanne along with lead single Perfect Illusion. Gaga's career has since gone from strength to strength with a critically-acclaimed headline performance at the Super Bowl Halftime Show in February and now the Joanne World Tour launching earlier in August.
Teasing details of the project, a source told The Sun On Sunday: "This the first time Gaga has offered no-holds-barred access like this. And the past 12 months have been huge for her.
"She made her comeback with her fifth album last October, split from her fiance Taylor Kinney and broke into the acting world with American Horror Story. The film will cover all these pivotal moments in a very candid fashion. They had hoped to have the film ready in time to premiere at Cannes Film Festival in May but it took longer than anticipated."
Gaga and Kinney, 36, split in July 2016 after five years of dating. It was a particularly difficult break-up for the couple who had gotten engaged on Valentine's Day (14 February) in 2015. Both have remained amicable with Gaga even describing the Chicago Fire actor as her "soulmate".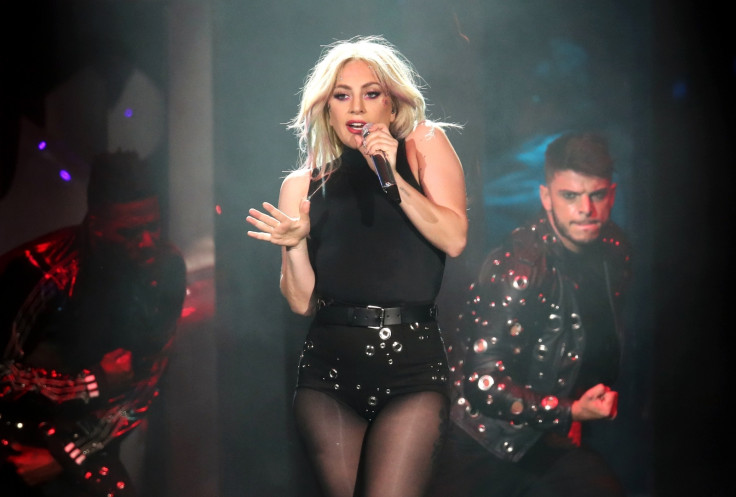 In their split announcement, the Poker Face singer said: "Taylor and I have always believed we are soulmates. Just like all couples we have ups and downs, and we have been taking a break. We are both ambitious artists, hoping to work through long-distance and complicated schedules to continue the simple love we have always shared. Please root us on. We're just like everybody else and we really love each other."
Chances of a reconciliation appear to be slim at the moment as Gaga is reportedly dating CAA agent Christian Carino, 49, who has already met her parents, Joe and Cynthia Germanotta. In October, it emerged that Kinney had also moved on and was in a relationship with 26-year-old Alanna DiGiovanni.