Lady Gaga rocked the Super Bowl halftime show in terrific fashion on Sunday (5 February) with a medley of pop hits and a message of unity. The 30-year-old graced the NRG Stadium as the New England Patriots went up against the Atlanta Falcons in Houston, Texas.
Beginning the 13-minute show on the stadium roof, the Perfect Illusion singer patriotically belted out God Bless America while lights in the night sky formed the US flag. Although Gaga refrained from ranting about politics, the message of "liberty and justice for all" appeared poignant in the new era of President Donald Trump.
Gaga then descended onto a podium on the pitch to belt out her early hit Poker Face and proved her fearless nature by catapulting and somersaulting into the air. She was then joined by a fleet of dancers for unity-celebrating single Born This Way.
This medley then transitioned into her 2009 hit single Telephone although there was no appearance from her collaborator Beyoncé, who recently announced she is pregnant with twins. In fact, Gaga decided to forego inviting special guests, entirely becoming only the eighth halftime headliner to do so and, instead, commanding the spotlight for herself the whole performance.
This strategy proved to work in her favour as Gaga's stellar vocals stood out in their own right and the dance numbers dazzled to great effect.
Watch Lady Gaga's Super Bowl halftime show performance:
Rather than flood the set with newer, less recognisable tracks, Gaga sang her more notable former hits like Just Dance, stirring a sense of nostalgia and demonstrating just how far the singer's career has endured. After the choreographed routine, she showed off her pianist skills and slowed the tempo for a ballad, Million Reasons, from her new album, Joanne.
Even at a milestone like the Super Bowl, Gaga remained humble, not forgetting to give a sweet shout-out to her parents.
Following a quick costume change, she returned for the big finale of her 2009 hit Bad Romance, during which she confidently told the audience: "The Super Bowl is what champions are made of." After an epic end to what was a flawlessly-executed halftime show, Lady Gaga dropped the microphone as only a true diva can.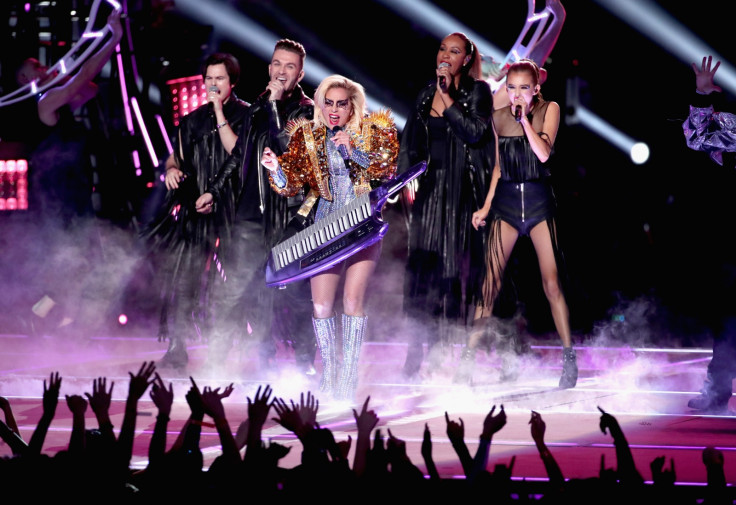 Lady Gaga's Super Bowl halftime show set list
God Bless America
Poker Face
Born This Way
Telephone
Just Dance
Million Reasons
Bad Romance