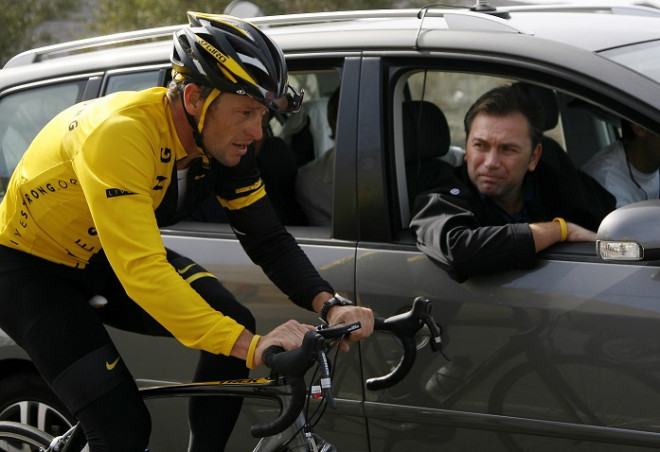 Lance Armstrong's former coach Johan Bruyneel has been banned from working in sport for ten years for his role in blood doping.
The Belgian was punished by the US Anti-Doping Agency (USADA) for his part in "widespread" doping at former seven-time Tour de France winner Armstrong's US Postal Service and Discovery Channel cycling teams.
An American Arbitration Association panel came to the conclusion that Bruyneel had encouraged riders to cheat after a four-day hearing in London last December.
He is banned from working in all sport until 2022, ten years after USADA accused Armstrong and his teams of doping.
Bruyneel, as well as team doctor Pedro Celaya and trainer Jose "Pepe" Marti, faced charges of trafficking and administering doping products, including EPO, blood transfusions, testosterone, human growth hormone and cortisone.
Celaya and Marti will serve eight-year bans, the USADA also announced, while previously doctors Michele Ferrari and Luis Garcia del Moral had received lifetime suspensions for their part in the case.
Bruyneel claimed he, Armstrong and the others had been made scapegoats for an era when a culture of doping was "a fact of life" in cycling.
"I do not dispute that there are certain elements of my career that I wish had been different," Bruyneel said in a statement.
"However, a very small minority of us has been used as scapegoats for an entire generation."