Quentin Tarantino has said he regrets not intervening after he learned of alleged sexual assaults carried out by Harvey Weinstein.
The director, who worked with the mogul on films like Pulp Fiction, told the New York Times: "I knew enough to do more than I did.
"There was more to it than just the normal rumours, the normal gossip. It wasn't secondhand. I knew he did a couple of these things.
"I wish I had taken responsibility for what I heard. If I had done the work I should have done then, I would have had to not work with him," he told the paper.
Meanwhile on Thursday (19 October) an actress became the sixth woman to accuse Weinstein of rape and has told Los Angeles police of claims that the Hollywood mogul sexually assaulted her in 2013.
The 38-year-old woman told the Los Angeles Times the incident took place in February 2013 after the city's Italia Film, Fashion and Art Fest when he showed up in her hotel lobby and asked to come to her room.
After she refused, he turned up at her door anyway and "bullied his way into my hotel room, saying, 'I'm not going to (have sex with) you, I just want to talk'".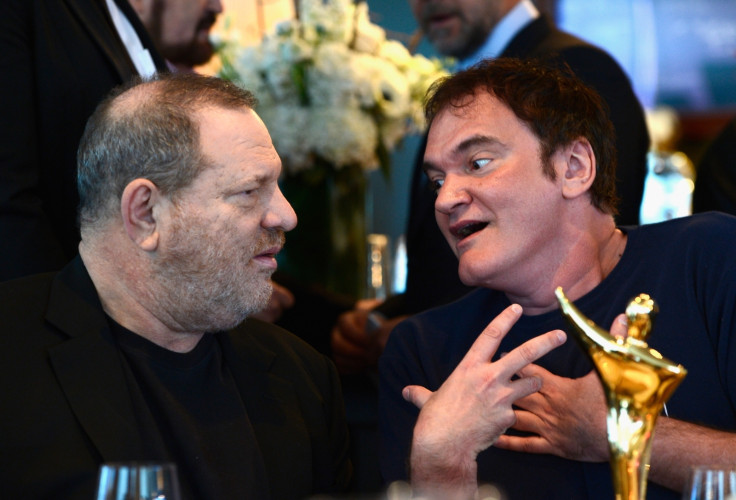 She alleged that he became aggressive and then "grabbed me by the hair and forced me to do something I did not want to do. He then dragged me to the bathroom and forcibly raped me."
Weinstein has "unequivocally denied" allegations of non-consensual sex and on the latest allegation, his representative, Sallie Hofmeister said: "I can't respond to some anonymous complaint."
The actress, who is well-known in Italy and was 34 at the time of the alleged incident, told the LA Times: "When he left, he acted like nothing happened. I barely knew this man.
"It was the most demeaning thing ever done to me by far. It sickens me still....He made me feel like an object, like nothing with all his power."
Legal experts told the paper if there is evidence, it could be problematic for Weinstein, who faces many other claims that fall outside the 10-year statute of limitations.
More than 40 women have come forward and accused Weinstein of behaviour ranging from harassment to rape since the New York Times first ran the story.
On Thursday (19 October) Hollywood star Tom Hanks told that there was no way back into the industry for Weinstein.
"We're at a watershed moment, this is a sea change. His last name will become a noun and a verb. It will become an identifying moniker for a state of being for which there was a before and an after," he told the BBC.