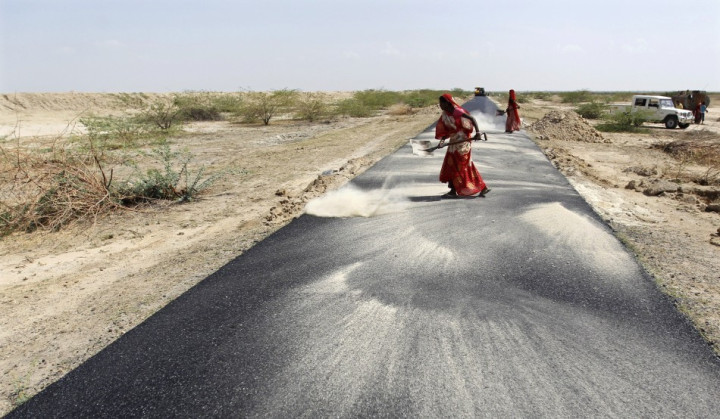 India-based engineering company Larsen & Toubro is planning to list its toll-road projects division in Singapore in a bid to raise millions of dollars from foreign buyers for its ongoing projects amid rising debt concerns.
Bloomberg, citing unnamed sources, said the company will sell shares in a business trust backed by assets from L&T Infrastructure Development Projects Ltd's road network. The IPO is pegged to generate $700m (£437m, €519m) for the company.
Separately, Thomson Reuters publication IFR reported that the IPO, using a business trust structure, could worth between $500m and $1bn.
The news agencies noted that the company is working with Nomura Holdings and Standard Chartered on the proposed IPO, which would be the biggest in Singapore by an expressway operator.
Fund-Raising Alternative
The Larsen unit runs 13 expressways and has five more under construction. In addition, it is also developing a metro rail project.
The proceeds from the IPO would help the projects, as the parent company is suffering from its huge debt pile. Larsen's debt rose by 31% on year to 624.6bn rupees as at the end of March 2013.
L&T Infrastructure Development would require 82bn rupees for its projects over the five years to 2018, according to Morgan Stanley analyst Akshay Soni, cited by Bloomberg. The planned IPO would cover almost 60% of the requirement, according to Soni.
"We are evaluating various options for our capital raising exercise," said R. Shankar Raman, chief financial officer for Larsen in a phone interview with Bloomberg.
"We'll have to see where there is a pool of investors and sufficient capital that can be tapped."
Economic Woes
The company's move also comes amid a slowdown in the economy and currency. India recorded the slowest pace of economic growth in a decade at 5% in fiscal year 2012.
Its widening current account deficit and investors' concerns about the US tapering of bond buyback have resulted in a plunge in the value of the rupee, which recorded an all-time low of 68.80 against the US dollar in August.
As the US delayed its proposed tapering, the Reserve Bank of India (RBI) governor rolled back some of the liquidity tightening measures that it introduced in an attempt to support the rupee in July.
In its mid-quarter monetary policy review, the RBI hiked the repo rate - the interest rate at which the central bank lends to other banks - by 25 basis points to 7.50%.
The move is expected to hurt economic growth, with higher cost of borrowing for businesses.