The White House says now is not the time to discuss gun control in the US, following the massacre in Las Vegas that left at least 59 people dead and 527 injured.
White House press secretary Sarah Huckabee Sanders said a debate about gun control was "premature" as the facts of the worst mass shooting in the US were not fully known.
"Today is more, again, like I said, a day of reflection, a day of mourning, a day of gratefulness for those that were saved," Sanders told reporters.
"I think that there will be certainly time for that policy discussion to take place, but that's not the place that we're in at this moment. Certainly, I think there's a time for that to happen."
Sanders did, however, note that President Donald Trump "has been clear that he is a strong supporter of the Second Amendment." She also warned against creating "laws that won't create or stop these type of [shootings] from happening," Politico reported.
In an earlier televised address, Trump described the shooting as an "act of pure evil".
According to The Washington Post, NBC's Hallie Jackson noted during the briefing that "after the Orlando shooting, the president that day was out on Twitter talking about policy; he was talking about his travel ban".
Sanders replied: "There's a difference between being a candidate and being the president."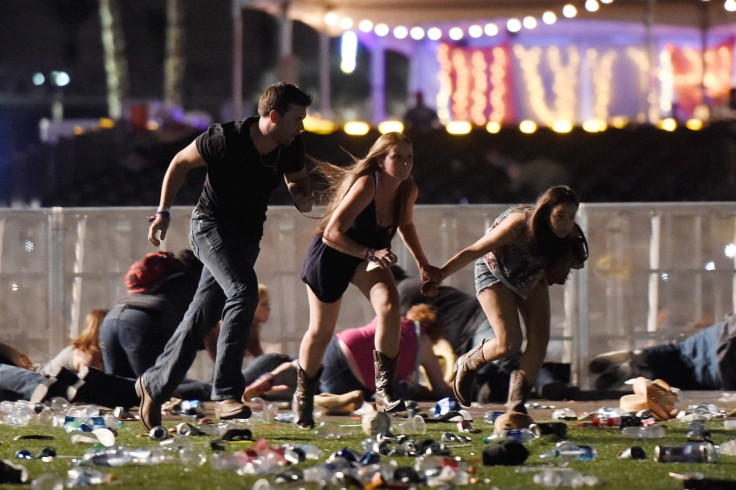 The names of several victims of Sunday's (1 October) mass shooting have been identified. Among the confirmed dead are: Sonny Melton, a 29-year-old registered nurse who died while saving his wife Heather Melton; Jordan McIldoon, a 23-year-old from British Columbia, Canada who was with his girlfriend when he was shot and killed; and Quinton Robbins, a 20-year-old student at the University of Nevada in Las Vegas.
The shooter was identified as 64-year-old Stephen Paddock, who opened fire from the 32nd floor of the Mandalay Hotel. Authorities said no motive has emerged.