Philippine troops fighting Isis-linked Islamist insurgents in the city of Marawi say they have encountered armed resistance from women and children, as troops make a final push to end a conflict that has raged for more than 100 days.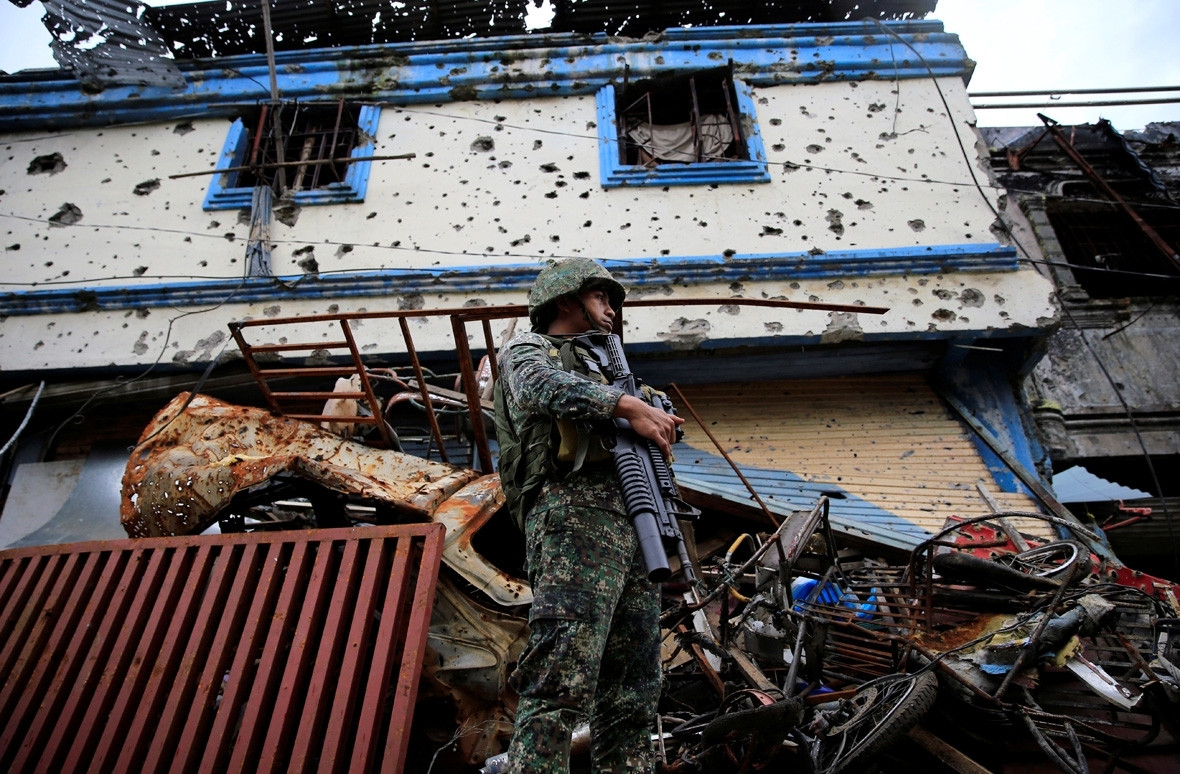 Lieutenant General Carlito Galvez, who heads the military in Western Mindanao, told reporters the number of rebel fighters is diminishing and a small number of women and children, most likely family members of the rebels, were now engaged in combat.
"We are now in the final phase of our operations and we are expecting more intense and bloody fighting. We may suffer heavier casualties as the enemy becomes more desperate," he said. "Our troops in the field are seeing women and children shooting at our troops so that's why it seems they are not running out of fighters."
Citing information provided by four hostages who had escaped from the rebels, Galvez said there were some 56 Christian hostages – most of them women – and about 80 male residents who may have been forced to take up arms and fight the military.
Ground forces were braced for higher casualties amid fierce fighting in the city on the island of Mindanao, where the field of battle has shrunk to a small area in a commercial heart infested with snipers, and littered with booby traps.
Fighting in Marawi was intense on Monday (4 September), with heavy gunfire and explosions ringing out across the picturesque, lakeside town, the heart of which has been devastated by near-daily government air strikes. Helicopters circled above to provide air cover for ground troops as fighting raged, with bursts of smoke rising above the skyline as bombs landed on rebel positions.
The fighting was concentrated in an area around a mosque about a quarter of a square kilometre. Galvez said soldiers were taking control of an average 35 buildings a day and at that rate, it could be three weeks before the city was under government control.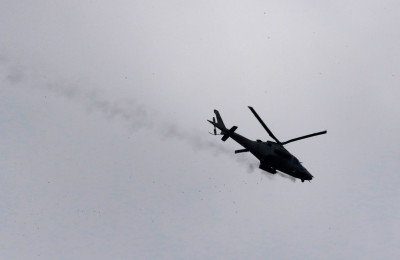 More than 800 people have been killed in the battle, most of them insurgents, since 23 May when the militants occupied large parts of the predominantly Muslim town. Galvez said intelligence showed the rebels' military commander, Abdullah Maute, may have been killed last month in an air strike.
Postings on Facebook and chatter over the past two days on Telegram, a messaging application used by Islamic State and its sympathisers, had carried tributes to Abdullah, referring to him by one of his pseudonyms, he said. "There is no 100 percent confirmation until we see his cadaver but this is enough to presume he died already," he said.
The military has contradictory statements about the status of the rebel leaders over the past few months. Abdullah Maute and brother Omarkhayam are the Middle East-educated leaders of a militant clan known as the Maute group that has gained notoriety in the past two years due to its ability to engage the army for long periods.
Under the name Dawla Islamiya, the Maute group has formed an alliance with Isnilon Hapilon, a leader of a pro-Islamic State faction of another group, Abu Sayyaf. Galvez said the army's intelligence indicated both Omarkhayam and Hapilon, Islamic State's anointed "emir" in Southeast Asia, were still in the Marawi battle.