Latest Osama bin Laden documents released by CIA show Iran-al-Qaeda relationship and Isis threats
The latest tranche has more than 470,000 files that include al-Qaeda founder Osama bin Laden's personal journal.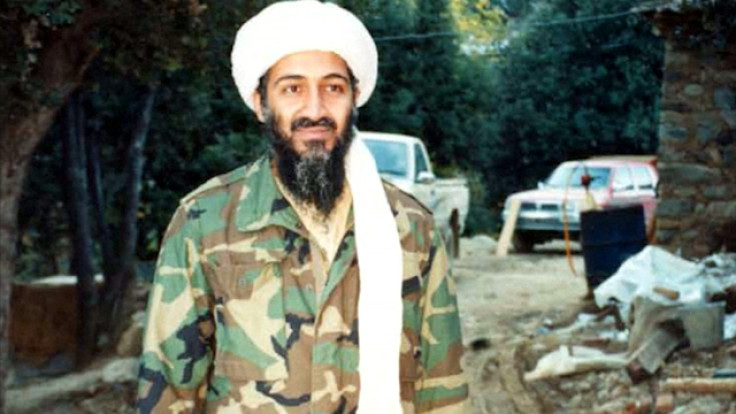 The CIA said on Wednesday (1 November) that they released a massive tranche of files related to the 2011 US raid on Osama bin Laden's hideout in Abbottabad, Pakistan. The al-Qaeda founder was killed in that raid.
The 470,000 files released include the militant leader's 228-page personal journal, al-Qaeda's potential promotional and planning materials, as well as documents showing the terror outfit's relationship with Iran, according to CNN news.
The documents were reportedly released in accordance with a 2014 appropriations bill for intelligence activity that required the Director of National Intelligence (DNI) to review and declassify them. Most of the declassified material is in Arabic, untranslated, and uncurated, NBC News wrote.
The CIA said that some documents were still kept classified as they would harm national security or contained copyrighted material, pornography and malware. The agency added that the disclosed materials "provide insights into the origins of fissures that exist today between al-Qaeda and Isis; as well as strategic, doctrinal and religious disagreements within al-Qaeda and its allies; and hardships that al-Qaeda faced at the time of Bin Laden's death."
CIA Director Mike Pompeo said the release "provides the opportunity for the American people to gain further insights into the plans and workings of this terrorist organisation".
This was the fourth occasion since May 2015 that the CIA made public a set of bin Laden documents. The DNI reportedly calls the public collection "bin Laden's bookshelf".
The latest materials include around 79,000 audio and image files and more than 10,000 video files, including al-Qaeda "home videos," draft videos or statements by Bin Laden, and jihadist propaganda.
The Foundation for Defense of Democracies' Long War Journal, which received a copy of the released documents on Tuesday, reportedly said that the tranche included the first-known adult images of bin Laden's son Hamza bin Laden, who is now seen as his possible successor.
The files also contained documents about al-Qaeda's relationship with Iran and the organisation's role in the Iraqi insurgency.
The documents reveal that Iran offered al-Qaeda help in the form of "money, arms" and "training in Hezbollah camps in Lebanon, in exchange for striking American interests in Saudi Arabia and the Gulf", two US intelligence officials told NBC News. They described the released documents as "evidence of Iran's support of al-Qaeda's war with the US".
The officials added that at some points, the documents also reveal rifts between Iran and al-Qaeda leaders that even led to the arrest of key militant leaders.