Latest photos of the Thomas Fire as it rages out of control across a swathe of southern California
Thousands of people have been evacuated as the Thomas Fire threatens Santa Paula and Ventura, destroying homes and vehicles in its path.
An explosive wildfire, whipped up by ferocious winds, is raging out of control across a large area of Southern California. The Thomas Fire broke out on Monday evening (4 December) east of Santa Paula, about 60 miles northwest of Los Angeles. At time of reporting, it had covered more than 70 square miles (181 square kilometres) and destroyed at least 150 structures. More than 27,000 people have been evacuated and one firefighter was injured.
After initial reports of a fatality, county fire captain Steve Kaufmann said a dead dog was found in an overturned car, but no person.
Fierce Santa Ana winds are whipping up the inferno, pushing it towards Santa Paula, a city of some 30,000 people, prompting evacuation orders that were later expanded to houses in Ventura, which has 106,000 residents. "The fire growth is just absolutely exponential," Ventura County Fire Chief Mark Lorenzen said. "All that firefighters can do when we have winds like this is get out ahead, evacuate people, and protect structures." Nearly 180,000 customers in the Ventura county area are without power, Southern California Edison said on Twitter.
The latest photos – by David McNew, Mike Blake and Gene Blevin for Reuters and Ringo Chiu for AFP – show homes going up in flames in Santa Paula and Ventura, while burnt-out remains of cars line roads. Downtown streets are illuminated only by the eerie orange glow that fills the sky as the flames approach.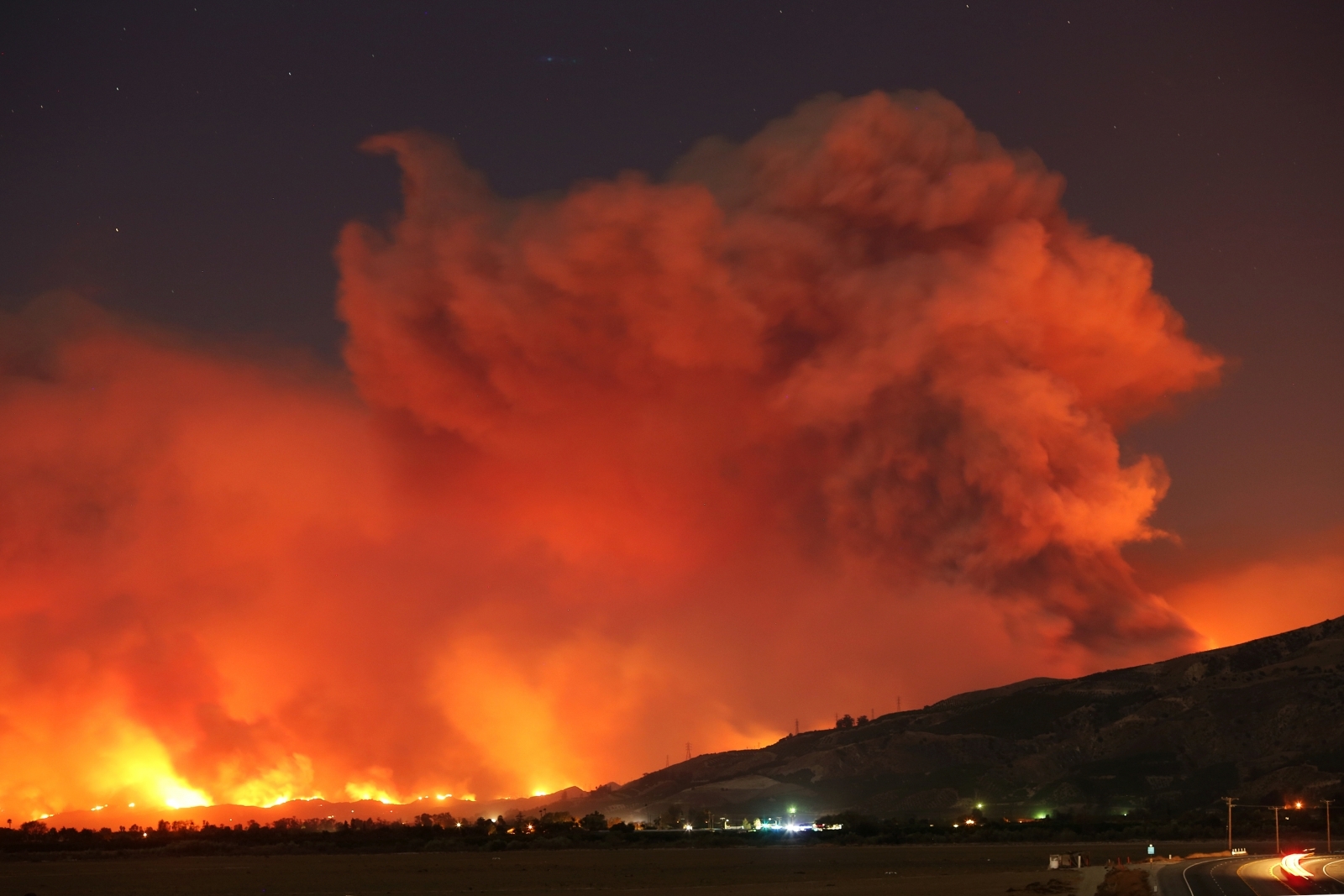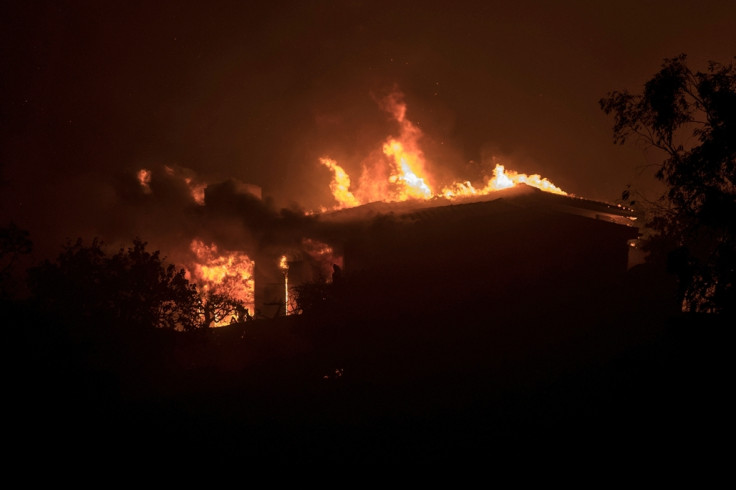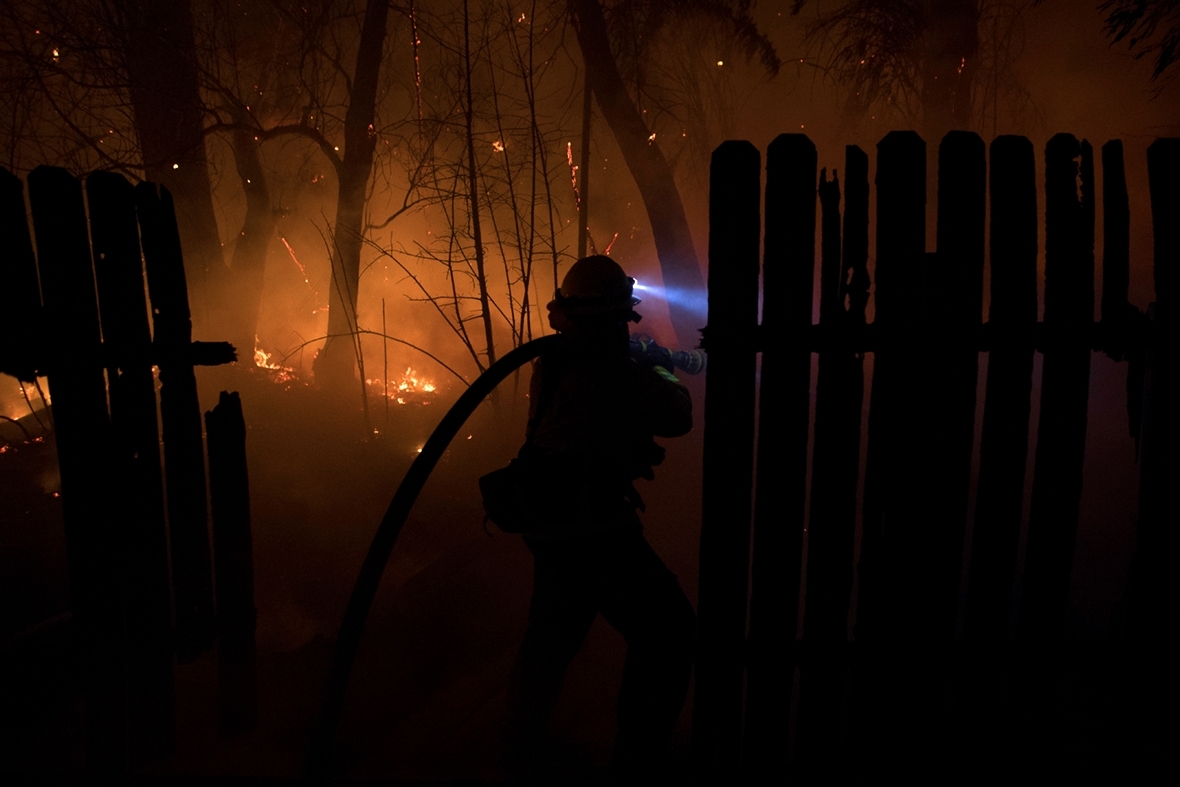 The fires are being driven by Southern California's notorious gusty and dry Santa Ana winds, which have been linked to some of the region's worst wildfires.
Typical of autumn, the Santa Anas are spawned by high pressure over the Great Basin that sends air flowing toward Southern California where it speeds up as it squeezes down through mountain passes and canyons and blows out toward the coast.
There is no relief in sight, as wind gusts of up to 70mph (115kph) are expected to remain in the area along with low humidity through the week, according to a US National Weather Service forecast.