Another SpaceX refuelling mission to the International Space Station (ISS) has launched successfully but another attempt to land its launcher safely on a floating "drone ship" narrowly failed when it tipped over on landing.
The Falcon 9 launched from Cape Canaveral in Florida on 14 April, carrying 4,000 lbs (1,800 kg) of supplies for the orbiting space station, including food and scientific equipment. The unmanned spaceship is expected to reach the ISS on Friday.
However, SpaceX chief executive Elon Musk expressed disappointment that another attempt to safely land the rocket launcher on the floating dock - dubbed "Just Read the Instructions" by SpaceX - failed, albeit by the narrowest of margins.
A video on the SpaceX Twitter feed shows the moment the rocket slowly descends, rockets blazing, towards the ship, but then begins to topple over.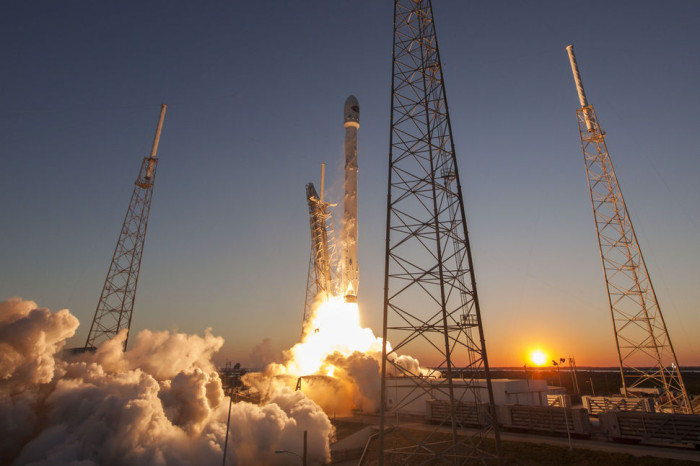 According to the SpaceX website, " Falcon 9's first stage attempted a precision landing on our autonomous spaceport drone ship named 'Just Read the Instructions' as part of an ongoing attempt to land and recover a rocket after it completes its primary mission. The stage made it to the drone ship and landed, but excess lateral velocity caused it to tip over."
Musk wrote on Twitter: "Ascent successful. Dragon en route to Space Station. Rocket landed on droneship, but too hard for survival."
Managing to safely land a launcher to enable its reuse is considered essential in order to make space flight cheaper for future generations, but so far the feat has proved elusive. In January another SpaceX launcher landed heavily on its floating dock and was lost, also damaging the ship. Then Elon Musk tweeted: "Close, but no cigar."
NASA handed SpaceX the contract to supply cargo to the ISS when the shuttle was taken out of service. A freighter system owned by a competitor, Orbital Sciences Corporation, exploded just after launching last October.