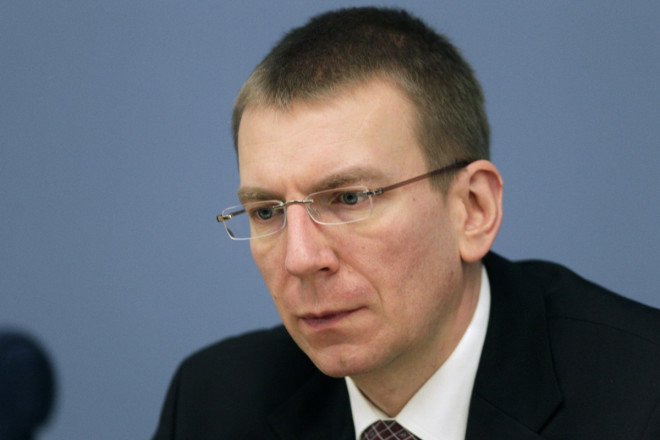 Latvian foreign minister Edgars Rinkevics has said that Latvia is "concerned" by Russia's recent actions on the Crimean peninsula.
"We are very much concerned about what is happening currently in Ukraine, but we are not hysterical of course," Rinkevics told Sky News.
He said that the perceived "information warfare" that Russia is carrying out in Crimea after mobilising troops in the region was reminding Latvians of the 1940 Soviet invasion of their nation.
"For many Latvians, all the events as they currently unfold in Ukraine do have some emotional feeling.
"We have gone through that in 1940, there is some resemblance to events of the 1930s and there is quite heavy Russian propaganda - I would call it 'information warfare'.
"Some of that information has been passed to Russian speakers in Latvia."
The diplomat added that Nato should supply more assets in Ukraine and that further sanctions should be imposed on Russia to deter them from progessing from their actions in Crimea.
"I certainly think if there is more escalation we will have to go to so-called phase three of sanctions - which include some embargoes on military equipment and also targeting some banking and trade issues.
"This is a step which is needed if Russian troops invade the eastern part of Ukraine or there is some kind of escalation."
Russian troops have seized three military bases in Crimea following President Vladimir Putin's annexation of the Russian-dominated region.
There are now concerns that Putin has set his sights on other areas with prominent Russian-speaking populations or a place in Russia's Tsarist and Soviet history, including Transnistria, Finland and Belarus.