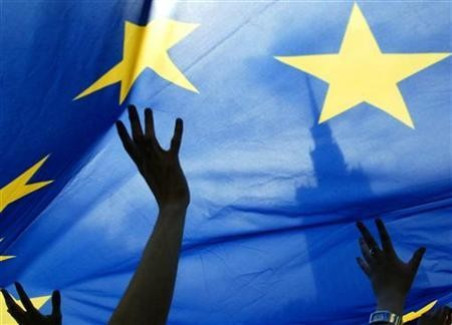 The European Commission says Latvia is ready to become the 18th country using the euro from January 2014 while the European Central Bank warns of financial instability.
European Union finance ministers will formally approve the decision on 9 July.
"[The EC] considers that Latvia fulfils the conditions for the adoption of the euro," said the Commission in a report on the country's preparations.
Euro notes and coins were launched on 1 January 2002 and is now used by around 330 million people.
The ECB also welcomed Latvia as the next member of the euro, after issuing its own positive recommendation for the Baltic state to join the single currency from next January 2014.
However, it has warned that the country has high foreign deposits in its banks and is therefore a risk to financial stability.
"The reliance by a significant part of the banking sector on non-resident deposits as a source of funding, while not a recent phenomenon, is again on the rise and represents an important risk to financial stability," said the ECB.
According to ECB data, at the end of the first quarter this year, deposits in Latvian banks from outside the European Union totalled just under €7bn (£6bn, $9.1bn).
This accounts for around one-third of the country's GDP.
The ECB does not breakdown where the deposits come from but it says that given the country's close ties to Russia, most are believed to come from there.