Lauren Goodger slams Mark Wright in explosive rant after she is 'forced to leave' Sheesh Chigwell
Former Towie star was once engaged to Michelle Keegan's now-husband.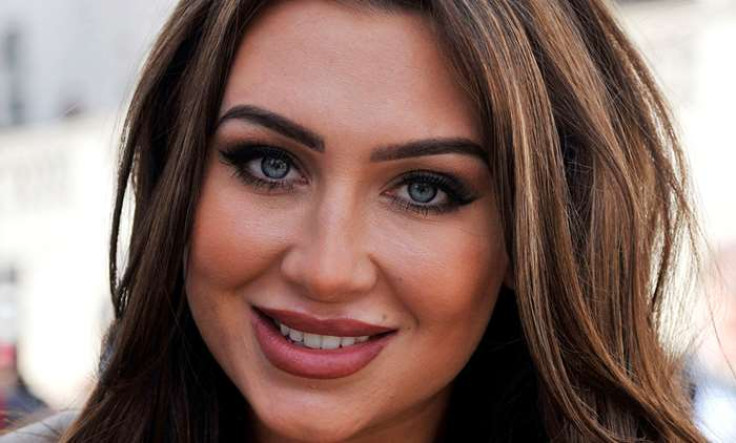 It's been five years since Lauren Goodger split up with her ex-fiancé Mark Wright, who is now married to actress Michelle Keegan, but the former Towie stars are still at war.
The 30-year-old reality television star launched a vituperative rant towards her former boyfriend after allegedly being removed from Essex restaurant Sheesh Chigwell by two bouncers in a "threatening" manner after Wright informed managers he was on his way.
Goodger couldn't contain her anger as she took to the social media platform to vent over the shocking incident, writing: "Y AM I BEIN FORCED 2LEAVE SHEESH BY 2 BOUNCERS IN A THREATENIN WAY TELIN ME MARK WRIGHT IS COMIN AND BEST I LEAVE.."
She added: "R THEY 4 REAL LIKE I GIVE A SH*T AND IM GNA DO SOMETHIN 2 SUM1 WHOS IRRELEVANT.. ITS BEEN 5 YRS YET IM BEIN MADE 2LEAVE COZ MARK IS COMING [sic].
"SO PATHETIC", Goodger continued.
The star received hundreds of comments in response, with one follower writing: "Bloke thinks he owns Essex. I'd be like make me leave, free country babe."
Another added: "The drama lama is in full swing today. Snore off Lauren, it's been like 7 years, move on yeah hun?"
A third said: "Translating... 'Please keep associating me with Mark'".
Radio DJ and television presenter Wright, 30, is a firm favourite at the eatery, with Sheesh Chigwell's Twitter account posting a snap of him alongside Ollie Murs on Wednesday night (5 July).
Wright also posted an Instagram shot of himself at the restaurant but was met with abusive comments over getting his ex-fiancée kicked out.
One follower told him: "Getting your ex kicked out was shameful! At least Lauren was paying with her own money - did you pay with your wife's credit card? after all its her who makes the money. You must feel so inferior".
Someone else said: "Congrats, you must feel like a big man now. Shameful."
Goodger and Wright's tumultuous relationship was the focus of the first two series' of Towie, with Wright proposing to her in a car park on the show and the season two finale in 2011 comprising of Goodger dumping him before pushing him into a swimming pool.
The pair were just 15 when met and their relationship lasted for 11 years.
Sheesh Chigwell is especially popular with the Essex social set and last night saw Towie star Michael Hassini pictured with Rio Ferdinand along with a few dumped members of Love Island.
IBTimes UK has contacted Sheesh Chigwell for comment.
© Copyright IBTimes 2023. All rights reserved.