An alleged computer hacker currently facing extradition to the US is likely to take his own life rather than go to prison in America, his father has claimed.
Lauri Love, 31, who suffers from Aspergers and has a history of depression, stands accused of stealing sensitive data from the US government, military and the Nasa space agency. If found guilty under US law, lawyers say he faces up to 99 years in prison and up to $9m (€8m, £6.7m) in fines.
Now, on the same day as Love's two-day court appearance begins in Westminster Magistrates' Court (28-29 June), his father Alexander Love has slammed the legal case and fears his son may not survive the ordeal. "What worries us most is that my son has stated emphatically that he will kill himself if he gets extradited to America," he told The Herald.
"I'll be honest with you, we come home some days and we think he might have killed himself," he continued. "We live with this and we are scared. He has on more than one occasion sat there scratching away and said to us 'mum, dad if it wasn't for you I would kill myself'. If he gets taken to America he won't have that support."
He added: "I accept that it might be necessary to put Lauri on trial. But let the best legal system in the world, the best court system in the world, deal with what Lauri did. And let it be contested in our courts according to our laws."
Indeed, speaking to The Telegraph, Lauri Love said: "For someone with my particular brain composition, my prospects of doing well in prison in the US are not good. I can say quite unequivocally that I have no intention of being extradited to America."
Love, who was first arrested by the UK National Crime Agency (NCA) in October 2013, stands accused of being a key member of the Anonymous-led 'Operation Last Resort' which was set up to protest the government alleged mistreatment of computer programmer Aaron Swartz who killed himself in 2013 after facing a lengthy prison term under computer misuse charges.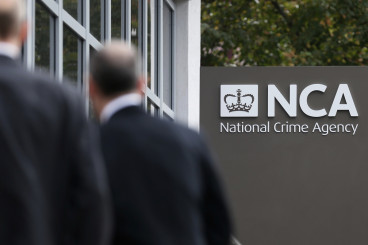 In many ways, Love's case echoes the legal proceedings against Gary McKinnon, an alleged computer hacker who battled the threat of US extradition for roughly a decade. And akin to the McKinnon case, Love said he believes Theresa May should intervene.
According to the BBC, Love said: "I would ask [May] if she feels she has an obligation and a duty of care to UK citizens to shield them from relatively barbaric treatment.
"I have not been accused of any violent offending but am facing potentially the rest of my life in a foreign prison where I have no friends and family. I think this is something to consider and try to avoid. We should assert the sovereignty of our legal system."
Additionally, speaking about Love's case, Gary McKinnon's mother Janis Sharp appealed to the judge: "Computer geeks are our future and when our country needs them, to protect us or our planet from ever increasing danger, where are they going to be?" she said. "Locked up in hellholes on the other side of the world? Or driven to take their own lives as American computer genius Aaron Swartz did. We burned our witches, don't crucify our geeks."
Recently, a UK court turned down a request from the NCA that would have forced Love to decrypt passwords on a number of technical equipment seized from the original arrest. As previously reported, a 10 May hearing rejected the motion with the judge claiming it was an attempt "to circumvent specific legislation" in the UK.