Italian side Lazio have been forced to play two matches behind closed doors after their fans were found guilty of racist chanting in several matches, including November's Europa League ties with Tottenham.
Lazio fans were heard chanting racist abuse during both their club's home and away ties with Tottenham, while a mob of supporters attacked and stabbed a group of Spurs fans in a bar before the match in Rome.
It was widely reported that the attack, which left one Tottenham supporter critically injured, was fuelled by anti-semitism. Indeed the Lazio mob were heard chanting 'Yids! Yids' as they stormed into the Spurs fans in the Drunken Ship pub.
In total, European football's governing body found Lazio guilty of racism on four separate occasions. As punishment fans will be forbidden from watching the club's next two European home matches, and the club will receive a fine of €40,000 (£34,500).
Despite the weight of evidence against his club's fans, Lazio President Claudio Lotito claimed the punishment was extremely harsh, telling reporters:
"To suffer a punishment of one or two games behind closed doors, which will cause serious economic damage to the club and prevent fans from participating in an event like this, seems absurd to me."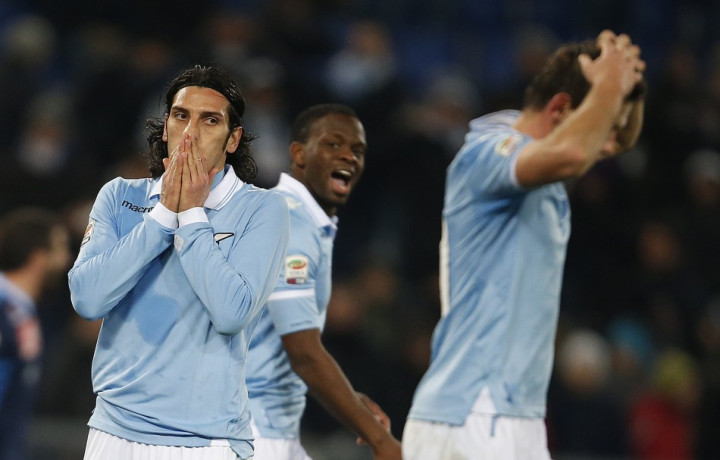 He also claimed the club will appeal the sanction.
Lazio defeated Borussia Monchengladbach in the last 32 of the Europa League, to move into the round of 16.
Meanwhile, Turkish side Fenerbahce have been warned that they will be excluded from the European competition in the future if fans' behaviour continues to break UEFA rules.
The club played a match against ATE Borisov behind closed doors, and while fans were banned from attending, fireworks were thrown from outside the stadium.