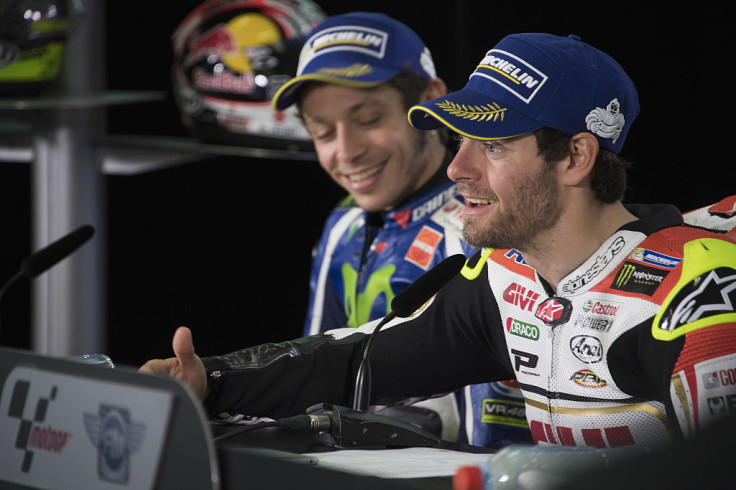 Britain star and LCR rider Cal Crutchlow has admitted that challenging for the title in 2017 will be a big ask, but suggested that he will give his best in a bid to finish on top of the rider's table in the upcoming season.
Honda rider Marc Marquez has already won the championship in the 2016 Japan Grand Prix after the Yamaha duo Valentino Rossi and Jorge Lorenzo crashed out of the race at the Twin Ring in Motegi. It was the Spaniard's third title in four years and is one of the firm favourites to win it in the next year as well.
It was Marquez, who crashed out of the 2016 Australian Grand Prix and Crutchlow was successful in winning the race at Phillip Island after beating Rossi. The British rider has been in fine form since this year's German Grand Prix and is behind Marquez in the number of points collected since the race in Sachsenring.
"At the moment, and with things the way we are and with what we get from Honda, I don't know if I can be a title contender," Crutchlow explained, as quoted by crash.net.
"It would be a big ask to be a title contender next year, but that doesn't stop me from trying.
"If I keep getting these good results then we can be, and while the results I'm getting at the minute are good enough for the bike we have, maybe one day I want to target the title. The problem is, these guys around me are fast – so it was nice to get one over on them.
"We can definitely improve, and even in the race on Sunday I could have improved in some areas. But I was in the rhythm and couldn't be arsed to try. I was riding comfortably, but I could have tried some things with the throttle or with the brake."
Crutchlow has already expressed his desire to continue with LCR Honda for the third season in 2017.