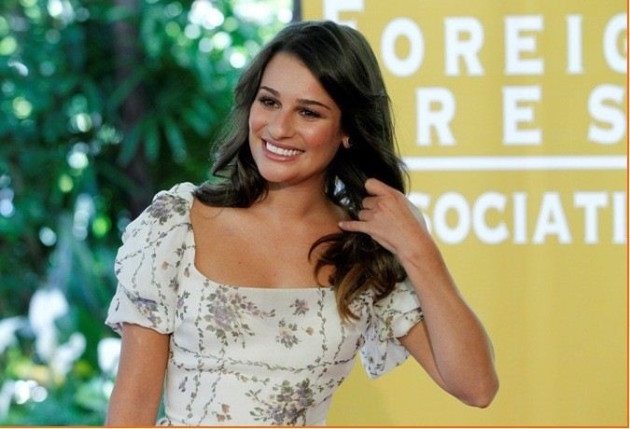 Glee star Lea Michele, who has been named the newest face of L'Oréal Paris, has reportedly landed a $1million contract (£615,915).
"I'm overjoyed and beyond honoured to be a part of the L'Oréal Paris family," the actress told People. "I'm such a fan of L'Oréal Paris not just for all of their amazing products, but for what they stand for. I'm so thankful to be a part of a television show that promotes inner beauty and self-worth. Now to be a part of this amazing family that expresses the same amazing message is such an honour."
"This is such a dream come true," Michele added.
The French brand's previous ambassadors include Jennifer Lopez, Beyoncé, Gwen Stefani and Eva Longoria.
"A beautiful woman inside and out, Lea truly exemplifies our brand philosophy, 'Because You are Worth It,'" L'Oréal Paris US president Karen T Fondu said in a release: "We are so honoured to welcome her as a member of the family."
The first print and television advertisements will come out in early 2013. However, Michele says she always felt having a connection with the brand even before the deal.
"Growing up on stage, I was introduced to makeup at a young age and I will never forget the first time I tried on a L'Oréal Paris iconic lipstick," Michele recalls. "It was instant glamour, and I've been hooked ever since."
In a previous interview with Allure magazine, she had talked about how much importance she gave to natural beauty.
"When I was 15 a manager said, 'You have to get a nose job in order for me to work with you.' My mother would say to me, 'Barbara Streisand never got a nose job. You're not getting a nose job,'' she said.
The 26-year-old also revealed she got strong support from her boyfriend and co-star, Cory Monteith, which boosted her confidence.
"I love working with Cory, I always have. He really, really inspires me, and he motivates me and I think he's just so talented, she said. "I came to a place where I'm much happier personally in my life. Because of that I really don't feel like I need to explain anything or be anything. I'm really proud of who I am."